Since 1974, Interfaith Works, a non-profit, faith-based organization, has been working to empower and bring together people in our community. Interfaith Works has played a role in the creation and support of an impressive number of local services including the Thurston County Food Bank, Dispute Resolution Center, Habitat for Humanity, Homes First, SideWalk and the Thurston County Family Court. Their services cover a broad range, but all fall under the umbrella of their vision statement, "Social justice and peace through interfaith understanding and cooperation."

A strongly established presence in Olympia, Interfaith Works has upheld their value of providing service to the community from the very beginning. In 1969, the Christian community of Olympia made actions to unite as a cooperative form of ministry, calling themselves the Thurston County Council of Churches. Faith communities have historically been a place to meet, receive social services, and even find sanctuary and safety, and the forming of this coalition allowed faith communities to expand the services they offered to the community. This organization grew, changing their name several times and continuing their mission of community work. Today, over 30 faith-based communities along with many other organizations and individuals, are a part of what is now called Interfaith Works. "By forming a coalition, communities stay true to themselves while uniting their efforts to create more power in collective action," says Kathy Gillian, a current board member and past president of Interfaith Works. "By coming together, you can make quite a lot more happen."
While the list of programs and projects is extensive, it can be categorized into four categories: Interfaith Understanding, Sacred Service, Homeless Services, and Social Justice. "We're very proud of how, whenever there's a need in our community, we play a catalyst role in creating a solution," says Danny Kadden, the executive director of Interfaith Works.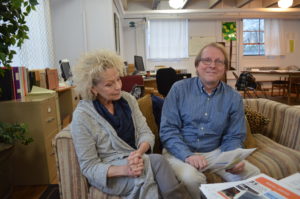 A large part of what Interfaith Works strives to do is improve understanding between a diverse range of communities. Danny and Kathy explain to me that they strive to counteract the fear that they see from a lack of connectivity between communities. Every year, Interfaith Works hosts an Interfaith Thanksgiving Celebration and Interfaith Summer Camp to bring community members of different faiths together to learn about and celebrate their diversity. "As I continue to learn about the differences in religions, I am struck by their similarities at the core," says Kathy. "I have so much synergy and unity with people I thought I had nothing in common with."
Their Sacred Service project includes an All Souls Day Service, which is a service to honor the lives of those who have passed away whose remains were not claimed. "It's just that moment of pausing, and showing ultimate respect, ultimate value for the lives in our community," says Danny. Interfaith Works holds about six to eight services a year, with Mills & Mills Funeral Home and Memorial Park graciously offering their resources.
The Sacred Service program also encompasses Moments of Blessing, a response to instances of violence such as homicide and suicide. The Moments of Blessing program holds service at the location of the violence to reclaim it as a place of peace, and to show support for the victim and their friends and family.
For the past 27 years, Interfaith Works' services have included sheltering homeless adults in Olympia. Thier mission statement, "To advance the social inclusion and empowerment of the homeless through innovative practices of sheltering, mental health and emergency basic needs coordination," is upheld by the amount of support they provide to support disadvantaged members of our community.
The Interfaith Works Emergency Overnight Shelter is a 42 bed nightly shelter founded with the values of empowerment, social inclusion, and community education that has been serving the community for the past three years. Before the Emergency Overnight Shelter was opened, Kathy shares with me that she remembers moving temporary shelters to a new location every two weeks. "That's a lot of love being laid down," she shares.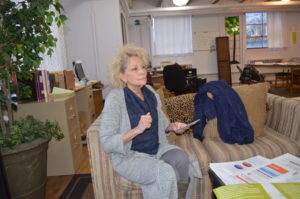 Interfaith Works also partners with Providence St. Peter Hospital and other agencies to provide medical support at the Community Care Center in downtown Olympia. Since the Community Care Center opened in September of 2017, they have provided health assistance for disadvantaged members of our community. The staff, made up of 33 volunteers from Interfaith Works, holds value in the practice of absolute respect and unconditional love in all their interactions with the community that the shelter and clinic serve.
Other members of Interfaith Works include their eight member board, and a program council. The program council meets monthly, where delegates from involved communities gather to share information and news, connect with each other, and engage with community-wide issues. At the next meeting, the board plans to discuss the refugee crisis and address how Olympia can support the community as a sanctuary city.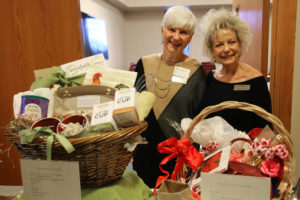 Reflecting on the progress that Interfaith Works has made, Danny shares with me how much he has seen it grow and create positive change in the community since he became involved in 2010. "At this point, I feel like we've changed the conversation on issues in front of us towards a more productive, respectful approach, and that's what I'm most proud of," he says.
Programs started and supported by Interfaith Works are abundant in Thurston County. Visit their website for more information on what they offer our community, how to volunteer or to learn more about Interfaith Works.