Coretta Scott King once said that "the greatness of a community is most accurately measured by the compassionate actions of its members." At the Community Action Council of Lewis, Mason & Thurston Counties (CAC), compassion is the primary focus for two- and four-footed staff.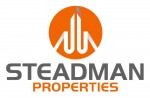 The CAC is open to everyone in the tri-county area and primarily addresses needs for energy assistance, weatherization, housing and essential needs, and Woman, Infants and Children (WIC). Director of family services Kirsten York explains that they strive "to strengthen individuals and families and to lessen the impacts of poverty" in our area.
Energy Assistance programs have given more than $2 million to nearly 4,400 households. Monies are granted based on income and family size to help heat homes. Whether a family uses propane, wood, gas, electricity or oil, the CAC can help.
Monies are provided as grants from federal programs and Puget Sound Energy. Eligible recipients can be awarded grants from each program once per year and assistance appointments take place on a quarterly basis. The easiest way to see if you or a loved one qualifies is to visit CAC's website or call 800-878-5235. Currently, Thurston County appointments are full until April 3, 2018. On that day, online scheduling begins at 9:00 a.m. or phone scheduling starts at 7:00 a.m.
For weatherization assistance, renters, landlords and home owners can apply all year for help with weather stripping, caulking, insulation, and air quality or heating system repairs. Once income and eligibility guidelines are met, energy inspector/assessors visit the home to determine the next steps. In 2017 alone, nearly 200 homes benefitted from improvement to their energy usage.
The WIC program focuses on healthy eating for pregnant women, their babies and children under the age of five. Like the weatherization program, WIC accepts new clients year-round. Once accepted, children remain enrolled until the age of five. Through WIC, monies are distributed for healthy food and infant formula. They also cover nutrition and breastfeeding counseling appointments.
In Mason and Thurston Counties alone, nearly $1.5 million has been distributed to more than 3,000 families thanks to WIC. They even participate in the WIC Farmers' Market Nutrition Program, which allows recipients to shop for fresh produce at their local farmers' market.
Some housing assistance programs are available to combat homelessness for those deemed eligible by the Department of Social and Health Services. These limited Housing and Essential Needs (HEN) grants help with rent and utilities for up to one year.
But perhaps the most heart-wrenching, yet necessary, program is the Monarch Children's Justice and Advocacy Center. Here, young victims of sexual abuse, criminal neglect or who have witnessed criminal violence can find a calm, safe environment for therapy, advocacy and investigation of their cases.
At Monarch, children – and sometimes adult survivors – find all the necessary services under one roof: therapists, prosecuting attorneys, nurses, forensic interviewers, law enforcement and Astro. As the CAC's only four-footed employee, his job is to listen, support and generally be the best golden Labrador any kid could ask for.
Says York, "He's a comfort and safety net and a wonderful asset to our team. Sometimes kids just find it easier to talk to a dog."
Astro is one of the few therapy dogs in the state trained for every situation. He's allowed in the witness box with children while they testify in court (or seated by the attorney's table in direct line of sight) and even in medical evaluations with nursing staff. Trained by Assistance Dogs of Hawaii, he's a valuable team member. The Lewis County Prosecuting Attorney's office uses Oak, a similarly trained lab, with great success.
To date, Monarch has served more than 600 children and could help many more. With that in mind, the CAC is starting a capital campaign to construct a new building. This dedicated facility, located next to the main CAC offices in Lacey, would be customized and kid-friendly.
York and her team admit that Monarch is one of the most difficult programs to fund sustainably. All CAC programs welcome donations and with less than 8% going toward administrative costs, nearly everything helps the community. "There's a cost for doing business, but we keep it as low as possible," says York.
Want to learn more? On Tuesday, April 17 CAC staff will hold an informative fundraiser breakfast at Saint Martin's University in Lacey. The event is free to attend, simply RSVP online beforehand.
At the Community Action Council, an easy rule of thumb is: reach out and we'll help find answers. Staff update separate Facebook pages for Monarch, WIC and Energy Assistance regularly, or calling 360-438-1100 or 800-878-5235 will get you connected to skilled and knowledgeable referral staff. They juggle many services and options with one simple goal: to keep our community great through compassionate action.