On the surface, Foot and Ankle Surgical Associates (FASA) is a medical practice. They offer five convenient locations in Centralia, Olympia, Tumwater, Tacoma and Yelm and provide services including routine check-ups, custom orthotics, physical therapy, the most current diagnostic equipment available and thoughtful advice on surgical solutions.
Their everyday mission? To improve the quality of people's lives. A mission that, for them, extends far beyond the field of medicine.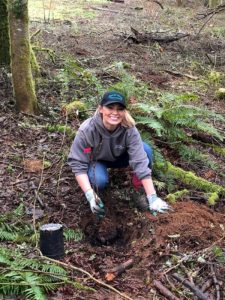 "We often participate in different community service activities throughout the year," explained Shelby Carter, FASA's director of marketing. "While planning our 2018 mission trip to Puerto Rico to aid in the hurricane clean-up effort, I came across so many groups in our local community that we had yet to help. My passion for wanting to help those in need turned into my New Year's resolution for the practice." And FASA's Twelve Months of Giving was born.
On January 17, Shelby, Dr. Hess and several FASA staff members traded in their scrubs for jeans and shovels and met up with the Stream Team to plant trees in a small neighborhood park in Olympia. Stream Team is a local program that has been thriving in our community for over twenty years. They offer year-round events and activities aimed at protecting and enhancing our local water resources as well as associated wildlife and habitats. They thrive on the work and support of volunteers like Shelby and her colleagues.
Next on the agenda of giving is Valentines for Veterans. FASA is currently accepting letters, valentines and other greetings though February 9. That's right, even if you aren't a staff member or patient of FASA you can still be part of their mission. In fact, FASA has gone so far as to provide supplies at each of their offices for people who prefer to create their cards in-person.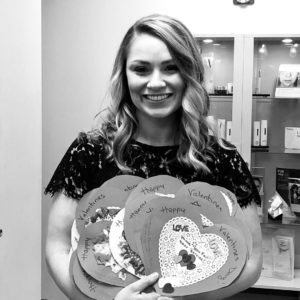 "We have really tried to encourage the community to participate in this project because the more greetings we receive," reminded Shelby, "the greater number of people we will be able to touch in a positive way."
Each heartfelt note of encouragement and thanks will be distributed to active duty military and veterans throughout the community this Valentine's Day.
"Our patients have been very excited about the Valentines for Veterans campaign," shared Shelby. "We even have some staff members whose children decided to get involved, bringing Valentines to their daycare to work on with their friends and teachers."
This February, FASA will also participating in Hoquiam's Gone But Not Forgotten 5k.  This year's proceeds are going to recently fallen Washington Deputy, Daniel A. McCartney's family.  Registration is still open for this event.  You can sign up today and learn more about the race by clicking here.
As you can imagine, Shelby has easily managed to book the entire year with twelve unforgettable months of generosity and giving across the five communities where each FASA resides.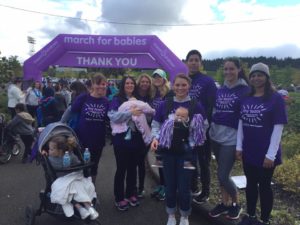 "We are fortunate at FASA to have such a diverse group of staff members," shared Shelby.  "They have first-hand experience in so many different areas of need, from the military, to veterinary clinics to assisted living homes. This experience combined with their shared passion for giving back made them an excellent resource when it came to planning our Twelve Months of Giving."
As you can see, FASA is not just a medical practice. They are real people helping real people, both inside their offices and beyond.
"FASA's Twelve Months of Giving allows us to reach people in the community that we haven't seen in our clinics and gives us compassion for the patients that we do see in our office," added Julie Cobb, FASA's Tumwater Clinic supervisor. "It allows us to give back and strengthen the neighborhoods where we live and work. Most importantly, being service minded helps us grow together as a team. Community service has a way of benefiting both those who we help and those of us doing the helping."
Morgan Campbell, FASA's West Olympia Clinic supervisor, echoed Julie's remarks on the power of volunteering.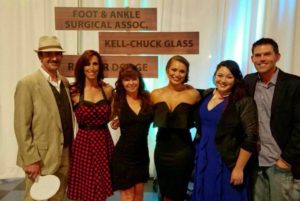 "Volunteering gives one the opportunity to meet and network with others from our community that have the same passion for helping others and our environment. I believe it is internally rewarding to give back to others. The simple acts of being nice and considerate contribute greatly to self-growth and allow each of us to gain a more genuine perspective on life."
Let Shelby, Julie, Morgan and the entire FASA team be your inspiration this year. When you make plans for the weekend or on your day off ask yourself first what you could be giving back, what difference you could make in your community, and beyond.
You can find out more about FASA's Twelve Months of Giving campaign and follow their progress through their Facebook Page or on their Blog.
Learn more about Foot and Ankle Surgical Associates medical services online or call one of their local clinics for more information. Clinic numbers can be found here.
Sponsored