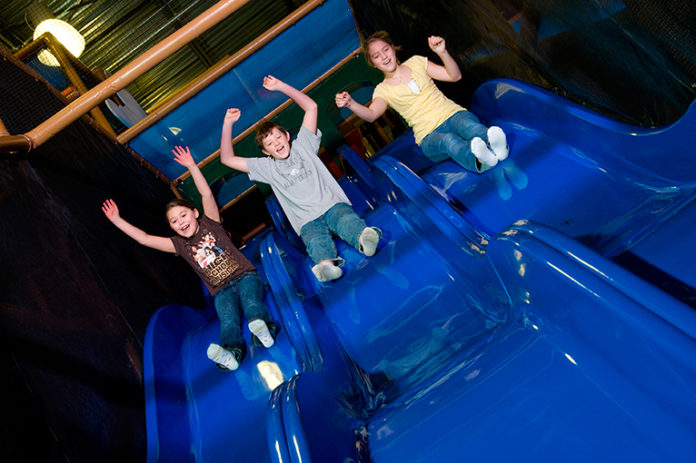 It doesn't matter if the sun is shining or the rain is pounding the pavement, kids in Thurston County have one thing on their mind: playing. That's where a place like Charlie's Safari can be an oasis on a typical Washington day. However, one day, children were bouncing inside the many inflatables inside the Lacey family-friendly destination and then suddenly – on May 1, 2016 – it was gone. This was a dark cloud for kids all over the South Puget Sound but it seems the sun is beginning to shine again on a new day for Charlie's Safari.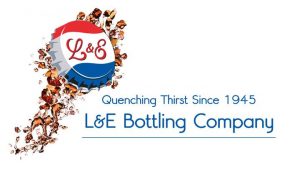 What once stood at near Regal Cinemas has moved further east to Hawks Prairie where an abundance of space awaits visitors. "A new landlord came in and wanted me to take on the old Reclinerland space," explains Charlie's Safari owner, Kurt Kageler. "We didn't want that space. We felt we had enough space and we were close to the end of our lease. A couple of months later they found Mor Furniture (to move in) and we thought that was the end of Charlie's Safari."
But instead of an end, it became a new beginning for the indoor playground.
It takes a village to bring all of this together, too. Businesses from the across the county are working together with Kageler to help realize this dream of the reopening Charlie's Safari's new location including L&E Bottling, longtime supplier to the business and supporter of Kageler's efforts.
"We started getting recruited to move to the old SPSCC extension campus space in Hawks Prairie," says Kageler. "It was a tough decision but we decided to move. It has taken much longer than we ever anticipated but in the end, we think this is going to be a great location for us. We aren't planning any grand reopening ceremonies. We just want to get it open and begin to serve our community again. It's been far too long!"
As the kids get excited about the reopening of this play haven, Charlie's Safari plans to bring in the some of the old activities along with some new pieces, too. "It is going to be very similar to our old location," describes Kageler. "We will not have the Tyke's Village or the Parent's Lounge but everything else will be similar. We will have the large enclosed playground which is going to be designed differently to feel like a new structure. We will have the two story laser tag arena, bounce houses in the multi-purpose room where we plan to have family movies nights, high school dances and more. We will have our restaurant, The Watering Hole, the ice cream shop, Safari Freeze and five birthday rooms."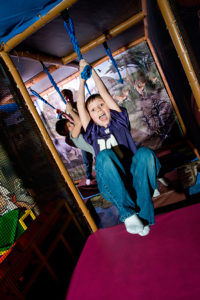 Charlie's Safari isn't just about bringing fun for the whole family, it's about bringing our entire community together. "It is a place for families to create memories, to laugh and play together," explains Kageler. "We are very proud of what we mean to this community. We have provided thousands of pounds of food for the Thurston County Food Bank, hosted over 100 Make-A-Wish birthday parties, provided Thanksgiving dinners for families in North Thurston Public Schools, hosted free nights for families with autistic children and many other activities that truly bond families together."
With the reopening of Charlie's Safari, Kageler and his team know that kids are ready to line up outside his doors. With that in mind, their goal and purpose as a local business is clear. "This is a place for parents to bring their kids and let them burn off energy. But more than that, we want to create a safe place for kids and families to come and enjoy having fun away from the all the craziness of everyday life that really seems to dominate our lives today."
Charlie's Safari's new location is at 1401 Marvin Rd NE Suite 201 in Lacey. Follow them on Facebook for updates or call 360-292-1600 for more information.
Hours: 
Sunday – Thursday, 10:00 a.m. – 8:00 p.m.
Friday and Saturday, 10:00 a.m. – 9:00 p.m.