Submitted by MADCAP Marketing
Big ideas, insight and business growth will be the focuses of the inaugural South Sound Summit held on October 30 at the Greater Tacoma Convention & Trade Center. With a world-renowned keynote speaker, over 20 business-building presentations and ample networking opportunities, it's a must-attend for any South Sound business owner or entrepreneur.
Keynote Speaker – Randi Zuckerberg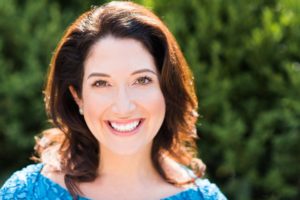 The name Zuckerberg is synonymous with success, and Randi Zuckerberg is no exception. As the former Facebook spokesperson and Director of Market Development, and Founder and CEO of Zuckerberg Media, she is well poised to help business owners and entrepreneurs catapult their ventures to realize true success. Her resume is impressive (to say the least) and includes entrepreneur, investor, author and media personality.
Her presentation, Trends Impacting Your Business Now, will help executives and business owners capitalize on current trends to accelerate business and capture market share.
Innovative Presentations
With several presentation choices, attendees can select those most relevant for their businesses and ventures.
Ask the Experts
Attendees can get one-on-one, personalized advice on topics such as SEO, social media, marketing, brand development, technology and more. This key advice and insight will be given by local industry leaders such as Elizabeth Fell of Archbright, Josh Kilen of Cascade Digital Marketing, Nic Townsend-Falck of the Doty Group, P.S., Paul Long of Timberland Bank and Stephanie Schramm of MadCap Marketing + Creative.
Best practices
The Best Practices sessions will provide unique content specific to doing business in the South Sound. Topics and speakers include:
Top Digital Marketing Trends to Use Right Now
Jeff Miller, MadCap Marketing + Creative
Disrupting the Market – Being Courageous and Taking Risks
Bryan Reynolds, Anthem Coffee
Hannah Hanley, Heritage Distilling Company
Secret to Success – The Art of Business Networking
Angela Strecker, Blue Wings Events
PR Power Tools For When Disaster Strikes
Kathleen Deakins, JayRay
How the Customer Experience Can Differentiate You
Dr. Jamie Brooks, DDS, Brooks Dental Studio
Value Talks
These sessions will explain how to preserve company culture while still maintaining an industry edge. Topics and speakers include:
Understanding South Sound: Economic Landscape, Human Capital and the Needed Leadership
Ali Modarres, University of Washington – Tacoma
Valuing Customers and Exceeding Their Expectations
Chad Mackay, Fire & Vine Hospitality
Service
Col. Nicole Lucas, Garrison Commander at JBLM
The Ultimate Collaboration: A Heart and a Mind
Nicole Wakley, TREE
New Perspective: An Astronaut Plays a Game of "Find the Hidden STEM" in the Modern Business World
Soyeon Yi, Astronaut
New Town New Results
Zachary Neiman, Infoblox
CEO2CEO
Randi Zuckerberg, Founder/CEO of Zuckerberg Media
(Invitation Only)
Biz Crawl
At this networking event, attendees can grab a cocktail, peruse booths of leading local companies and gain access to hundreds of business leaders.
When:Monday, October 30, 2017
1:00 p.m.-4:30 p.m. Programming
4:30 p.m.-7:30 p.m. Biz Crawl
Where: Greater Tacoma Convention & Trade Center
1500 Commerce St.
Tacoma, WA 98402
Registration: Please visit www.southsoundsummit.com to register.