For 55 years, the DeTray family has made a positive contribution to the growth of the Thurston County economy with thousands of manufactured homes sold locally.  Growing up in Olympia I have been familiar with the family name and the manufactured homes displayed along Pacific Avenue, and it was an absolute pleasure to meet Del DeTray, son of the founders of DeTray's Quality Homes, Paul and Phyllis DeTray.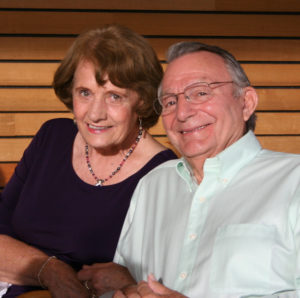 "I have been fortunate to be in a family business that is easy to work in," Del shares.  "I started  in 1975 on the lot crew and worked my way up. Those first 27 years that I worked for my parents was a blessing – I learned so much from my Dad. My brother Gary started in 1977 with the set-up crew and my sister Denise started in 1980 in the office."
In 2002, the company took a new direction as the second generation purchased the company from their parents. The second generation is proud to continue their parent's legacy and it is very evident the love this family has for their parents.
Recognizing the DeTray Legacy in Thurston County
The legacy started in the year 1952 when Paul and Phyllis DeTray pulled into Olympia with their Spartan 27' trailer home. Paul worked for the phone company at the time and had been all over Western Washington, but decided Olympia was the right place to settle down and raise a family.
What was missing, though, was a desirable location for them to set up housekeeping in their mobile home. Paul devoted time to learning as much as he could about developing a mobile home park. In 1956, they purchased property on Fones Road in Olympia, developed the land by hand and mapped out 85 lots. Shortly after, Paul became the first mobile home dealer in the Olympia area. Paul saw this opportunity to offer families and seniors a variety of housing options.
Offering Quality Senior Housing in Thurston County
Today, those 85 lots are the heart of the DeTray Family Communities that include, DeTray's Mobile Home Park, Colonial Estates 55+ Community, Colonial Inn Retirement Apartments and their newest residential community, Lakeview Meadows 55+ Neighborhood.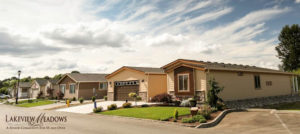 "Closely following the housing market trends, my father recognized the business opportunity for developing 55-plus communities starting with Colonial Estates in 1978 and now with Lakeview Meadows in 2008. As folks age, they may not want to have to deal with yard care and home maintenance, but they still want ownership – a place to enjoy exercise, hobbies, a library, outside space and room for family gatherings," Del explains.
The Colonial Inn senior apartments, built in 1998, are adjacent to Colonial Estates. With the two communities being so close, they can share the amenities mentioned above, including the huge clubhouse that's popular for neighborhood gatherings. Paul DeTray purposely built the Colonial Inn apartments next door to his 55 plus community with the hope that as residents aged, they would transition comfortably into their new living arrangements. He is gratified that this plan has been successful.
In one case, a couple moving from California was so pleased with the quality of Lakeview Meadows, they brought their mom along and moved her into Colonial Inn Senior Apartments. The properties are just a few minutes apart.
"My father had a vision to create affordable housing communities. He has been fortunate to see this vision come to fruition many times over," said Del.
From homes, to communities, to lifestyles, the DeTray family has helped build Thurston County as we know it, and they continue to do so.
Learn more about the DeTray family and their housing options in Thurston County on the DeTray's Family Enterprises website.
Sponsored