It seems like a no-brainer.
If you had a goose that laid golden eggs and you had to choose between the goose and the egg, which would you protect? The obvious answer is the goose. The egg, after all, can be replaced at any time as long as you keep its source. But when it comes to insurance, most people choose the egg and forget about protecting the goose entirely.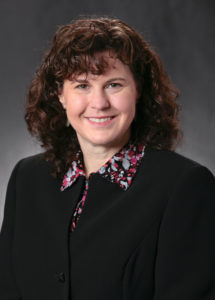 That disconnect is what gives Melanie Bakala her purpose. "As a society, we're very enamored with protecting our stuff, but often we forget that it's our income that actually does that," says the State Farm Insurance agent. "Talking to people about this is the single most challenging and fulfilling part of what I do."
Through her offices in Shelton and most recently in Lacey, Bakala is on a mission to change how people think about insurance and to make sure that everyone she knows is covered if their income stops for weeks or months, for any reason. "I want to make a difference in people's lives," she says. "It's entirely what drives me. I do that by making sure none of my friends, family members or customers ever have to put up a GoFundMe page because something unexpected happened."
Getting people to sit down and have a conversation about life insurance is an uphill battle, she notes. "Whenever anyone hears about insurance they immediately think of cars, homes, musical instruments, renters or computers. Those things are important, but they're not as important as protecting your biggest asset – your income. People are hesitant to have a conversation about what will happen if your income stops tomorrow afternoon."
Part of the resistance can be financial, she notes. "People will think they can't afford it, but it costs less than buying one latte a week. Really, it's people's way of saying, 'I don't want to slow down and think about my mortality.'"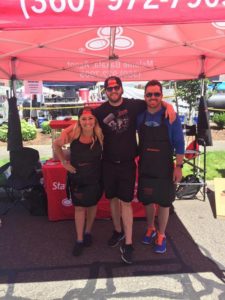 Her client base includes many who have benefitted from her advice when catastrophe struck. One young mother of three lost her 32-year-old husband to swine flu in 2010. Fortunately, she had life insurance. "The grief process takes time and effort," says Bakala. "Adding financial stress to that makes is much harder. The life insurance benefit bought her time to be able to focus on herself and her kids without thinking, 'I've got to go back to work' or 'How will I pay my rent?' You can't put a price tag on that."
Older clients may think that since they're retired, they don't need insurance. That's not always the case, she warns. "If one half of a couple passes away, the other loses their spouse's social security income. Everybody is at risk at of losing income at some point. It doesn't matter how old you are."
As a case in point, one of her clients who lost his father shortly before finding Bakala's agency had to take large blocks of time off from work to deal with all the paperwork connected to his dad's estate. "We all leave messes," says Bakala. "Some are bigger than others. This client immediately bought life insurance with us because he didn't want his wife and kids to have to go through what he did."
Most people tend to underestimate the amount of time it takes to handle all the details after someone dies, she contends. "There's the time it takes to go to the lawyer and the bank. Then, if you don't have anything in place to pay for the funeral costs, you're going to have to pay out of pocket or be takeout a loan."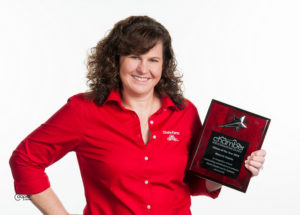 Many of her clients have taken her advice to heart. Although things are financially tight, they find it worth the investment to make sure those they leave behind when the time comes are not economically strapped. "They live paycheck to paycheck but it's so important for them to know that they're taking care of each other and their kids," says Bakala. "It has given them such peace of mind."
Bakala recommends purchasing a policy for children as well. "So many people look at you like you have three heads when you talk about insurance for kids," she laughs. "But, it preserves their insurability if they have health events that would normally increase costs or make them ineligible. It's a guaranteed insurability rider."
She knows from personal experience how valuable that can be. One of her children was diagnosed with a significant chronic disease in her teens, but has been able to acquire additional coverage because of that feature. Aside from guaranteeing eligibility, children's policies create a pot of money that has cash value throughout their lifetimes. There are so many pieces that are beneficial."
With the number of people still without life insurance, her quest doesn't seem likely to end any time soon. "I'm on an ongoing mission to have conversations," she says. "Whether it's family, friends or clients, it's about leaving people better off than you found them."
To learn more about all your insurance options and needs, contact Melanie Bakala at 360-972-7905 and visit her online.
Sponsored