As a creative individual I am forever curious how others express themselves through the arts. With unlimited avenues to demonstrate one's originality, these expressions take many forms. The same emotion can be translated through a paintbrush, a song, a story, or in the case of Airbound Underground, through aerial performance.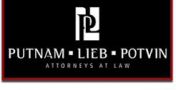 If you are unfamiliar with this art form, there are plenty of ways to acquaint yourself right here in Olympia. I met with aerialist, Emily Van Kley, to get the skinny on the troupe, and I am certain you will be just as fascinated as I was to learn all about it.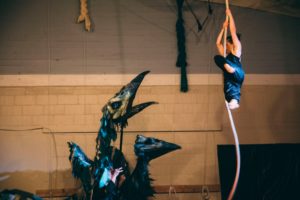 The Airbound Underground is an aerial performance troupe consisting of ten to fifteen members. They practice at a volunteer-run, non-profit studio near Percival Landing called Airbound Arts. At the studio they host an open gym twice a week for experienced members and a workout class called Hour of Power. The class is open to all skill levels. It focuses on circuit training and strength building. There is no prior experience required for participation. Airbound Arts is also where you can see aerial performances by Airbound Underground and other troupes from out of town.
Emily started practicing aerial several years ago after seeing a troupe perform at the Olympia Arts Walk. "I thought it was so cool; I just had to do it," she recalled. She eventually began taking classes and becoming more experienced in the craft. "I never really expected it to become a huge part of my life," she explained.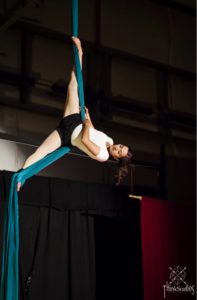 But now Emily not only performs with the troupe, but she is also an instructor at Sparrow Studios. Classes at Sparrow vary in difficulty and experience from beginner to advanced. More information about cost and schedule can be found on their website.
For each performance members of the troupe choreograph their own routine set to music. They typically last four to six minutes. Emily explained that there are many directions aerial can take in terms of style. "We tend to be pretty excited about character work. A little weird and wacky with a circus twist," she said of the Underground. They enjoy visiting other studios and having guests at their own to learn new and interesting ways of doing things.
Perhaps the best part about performing is the costuming. Many of the aerialists have costumes custom-made by local designer and seamstress, Allison Martin of Harmony Threads. The garments are custom-fit and designed specifically to allow for movement in a performance. Over the years Emily has collected numerous costumes. "It's starting to look like my eight-year-old self's dream closet," she said of her wardrobe.
There are many places to catch a performance in Olympia, including the Brotherhood Lounge.
Shows at the Airbound Arts studio vary in frequency. The best way to stay up-to-date is by regularly checking their website or following along on Facebook and Instagram.
Airbound Arts is a non-profit organization. All proceeds go towards keeping their studio open so they can continue to share their art form.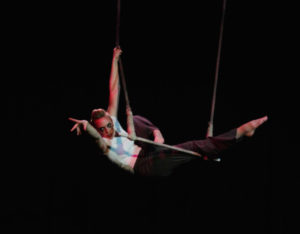 Whether you are a lover of performance arts or just want to try something new, an Airbound Underground experience should be next on your list. For more information on classes, private lessons, performances and more, please reference their website.
Airbound Arts
312 Columbia St NW
Olympia, WA 98501