While it may sound crazy, Americans are notorious for not using their vacation days. But instead of proving their tireless dedication to their employers, it often leaves workers frustrated and frazzled.
Vacations are so much more than an escape from the daily grind. A "Nielsen Research study…shows that—no surprise! —vacations are linked to our heath, happiness and productivity. Even a two or three-day escape can be enough to recharge and return to work with better attention, energy and productivity."
One of the most popular getaway trends are immersive trips where you explore a regions sights, sounds, tastes and smells. Industry experts agree that "immersive travel is not only one of the year's hottest travel trends, it's a perfect way to reinvent vacation."
If your goals include an escape to Rome, Florence, Venice, Tuscany or Milan, but your wallet isn't quite ready, experience Italy on the Beach instead thanks to Quinault Beach Resort and Casino. There, you will find the best of Italy close to home.
Running June 9-10, Italy on the Beach helps remember the sacrifices of Italian-American veterans and their families by donating a portion of the proceeds to charity.
Tickets are available as a one day pass for Saturday, June 10 or as part of a 3 day/2-night package. The hotel stay includes a prosecco reception on Friday night, June 9, goodie bag of coupons for your stay and a room on the gorgeous Ocean Shores coastline. Valued at more than $550, rates for your stay range from $379 to $399, a significant savings.
Book online or by calling 888-461-2214. Join the Q Club before you come, too. It's free and easy. Simply request to join on the Quinault Beach website and enjoy all the benefits of Q Club membership during your stay.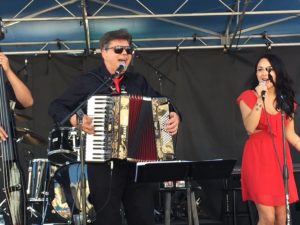 Can't squeeze in a mini-vacation? Don't worry, day trippers won't miss out. The Italy on the Beach $25 day-pass guarantees a goodie bag of gambling, food, beverage and vendor specials and a day of amazing live entertainment.
Friday night's musical opener is Lenny Luzzi, Italian accordionist extraordinaire, who has played in and around Seattle for more than 25 years. He describes his favorite style as "Valtro Musette, a Northern Italian repertoire, that was popularized in America through the Italian cabaret culture of the 1930s- 1950s." Get your toes tapping in advance with videos of his classic singing and playing.
On Saturday, explore the grounds at Quinault Beach Resort and Casino for vendors, booths and delicious treats or take a chance with their special Italian gambling package. Who knows? You may fund that dream trip to Italy after all!
If your feet need a rest after all that walking, stretch out in front of your fireplace in your room, taking in the gorgeous view of the Pacific Ocean. Or, head to the spa for a massage, body treatment or a steam or soak.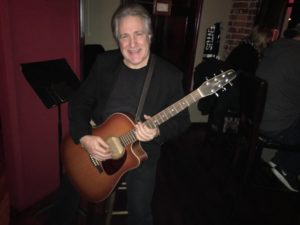 Come nightfall, it's time for Sinatra to the Stones Italian Style! featuring fan-favorite performers Tony La Stella and the Goombas and comedy from The New Rat Pack NW. Described as "Rock, Swing, Latin, Country, Blues and Opera…with an Italian attitude" the night includes music, humor, more. Don't believe me? Listen to the group's rocking take on 'Sweet Home Alabama' or 'Some Kind of Wonderful' and prepare to be wowed.
Passes for Saturday's fun can be purchased online, at the door or by calling Quinault Beach directly. Guests at the adjacent RV parking area or nearby Quinault Sweet Grass Hotel have access to a free event shuttle as needed.
Don't let your vacation days—or your sanity—slip away. Dive into Italy on the Beach for the best of Italia without a passport, lost luggage or jetlag. With a little 'Buona Fortuna' a beachfront stay, decadent dining, entertainment and table games could be just what the doctor ordered.
Quinault Beach Resort is located at 78 State Route 115 in Ocean Shores.
Sponsored