Submitted by Big Brothers Big Sisters of Southwest Washington
Big Brothers Big Sisters of Southwest Washington today announced that CEO John Hicks will be retiring from the organization at the end of August.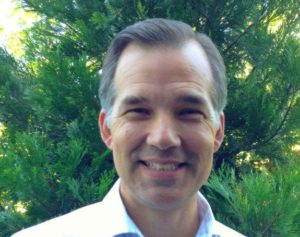 "It has been an absolute honor to serve as CEO of Big Brothers Big Sisters of Southwest Washington over the last three years," said Hicks.  "In my opinion there are few greater missions in life than to serve others, especially children and youth. I will miss the board of directors and staff, but am excited for this next chapter in my life. I am confident that the agency will continue to do great things in the community."
Big Brothers Big Sisters has seen 60 percent growth in revenue since 2014. This growth has enabled services to expand into Yelm, Shelton, Chehalis, Raymond, and the North Thurston Public School District. New programs were started to support military connected students, drug prevention, academic improvement, homeless outreach, and career readiness for youth who have been involved in the juvenile justice system. In total, these efforts increased the number of active mentor/mentee relationships by more than 85 percent.
"We're very grateful to John for the strategic path he put the agency on," said Big Brothers Big Sisters Board President Mark Boyer. "I think I can speak for the entire board of directors when I say that I am fully confident in the staff's capability to continue to serve the community, and facilitate a smooth transition. The new CEO will have big shoes to fill, but will have a quality staff to assist them along the way.
Under the leadership of the Board of Directors, Big Brothers Big Sisters of Southwest Washington is launching a nationwide search for a new CEO. Hicks will continue to serve through the end of August in order to assist the agency management team to ensure continuity and maintain the integrity of Big Brothers Big Sisters as the leader in one-to-one youth mentoring.
Hicks, who took the position in July of 2014, will be taking some personal time to travel with his wife and visit their oldest son who is serving overseas in the military.
About Big Brothers Big Sisters of Southwest Washington
Our mission is to provide children facing adversity with strong and enduring, professionally supported one-to-one mentoring relationships that change their lives for the better, forever.
We serve children and youth ages 5-18 years old in the region of Thurston, Mason, Lewis, Pacific, and Grays Harbor counties. We are one of the only evidence-based, volunteer supported organizations that does not charge a fee to the children or families that we serve.
To learn more about Big Brothers Big Sisters of Southwest Washington, please visit the  Big Brothers Big Sisters of Southwest Washington website and like us on Facebook.