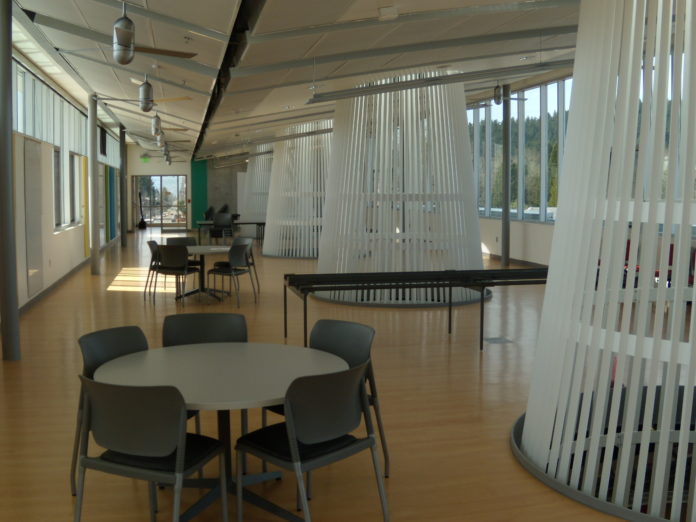 Lacey Glass started as a typical glass company in the 1980s. They installed and repaired windows, mirrors, and shower doors much the same as today with the residential services at Lacey Glass at Home. Yet early in the company's history, founder Phil Zeutenhorst joined forces with Wayne Koch, Lacey Glass's Vice President and together they branched out to sunrooms.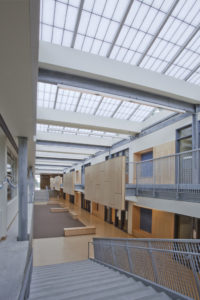 "Phil was very forward thinking for his time in terms of bringing daylighting into houses or any kind of building including schools, libraries and other public structures. Then throughout the 1980s and 1990s we built a lot of sunrooms. We were, and continue to be, huge proponents of passive solar. Early on we understood that glass was one of the most efficient collectors of passive solar energy and we advised our customers on the design features of how light is let in, how thermal storage is used and how air movement is controlled. To this day, we still advocate for green energy," shares Tina Zeutenhorst.
Daylighting, or using sunlight to illuminate your home, is an effective way to both decrease your home's energy use and make the interior environment more comfortable for people. Letting sun in to your home creates more visual comfort as well as reportedly improving people's mood, focus and vitality.
These days, when he's not working on jobs like SeaTac Airport, University of Oregon or huge Seattle Recycle centers, Phil travels the northwest presenting AIA (American Institute of Architects) certified courses on natural daylighting, the benefits and how to best maximize the harvested light in a space for optimum energy savings. Despite his shifted commercial focus, Phil's dedication to proper daylighting carries over to the residential side and the At Home crew.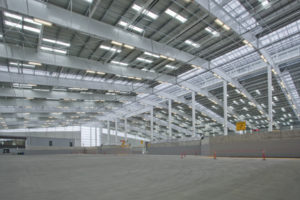 Lacey Glass at Home are experts in window placement, creating light shelves and using skylights to maximize residential daylighting options. They specialize in making sure the precision and knowledge from their large commercial is projects carried over to your home.
To learn more about daylighting visit the Lacey Glass at Home website, go visit their new showroom at 1210 Homann Drive SE in Lacey, Washington or call 360-459-8411.
Sponsored