Submitted by City of Lacey 
The community is invited to celebrate and experience the sights, sounds, and cultures from around the world at Lacey's Ethnic Celebration on Saturday, March 11, from 10 a.m. – 6 p.m. at Saint Martin's Marcus Pavilion and Worthington Center. The free event features entertainment, displays, and activities that provide an opportunity to share and learn about a wide variety of cultures.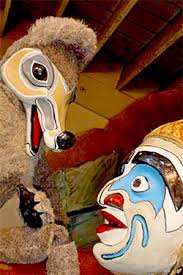 Three stages showcase dancers, drummers, and bands throughout the day. Tears of Joy Theatre, based out of Portland, Oregon, will offer a special live performance of "Coyote Tales" at 3 p.m. The piece is a compilation of two hilarious stories performed with puppets, masks, and costumes inspired by Pacific Northwest Native American art. 
The Celebration also includes over 50 booths, including food and craft vendors, resource booths, and hands-on children's activities. Live demonstrations are scheduled throughout the day in the Worthington Center, including topics like Origami, Drums of West Africa, and Bonsai, as well as a few food demonstrations. 
The Passport Activity for children is back again this year. The first 500 kids to complete their passport by visiting various "countries" at the event will receive a prize! Kids can pick up their Passports in the Pavilion lobby, while supplies last.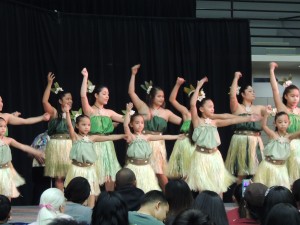 A variety of groups and businesses help make the Ethnic Celebration possible including Saint Martin's University, Lacey Collision, Olympia Federal Savings, Molina Healthcare, Showcase Magazine, and 94.5 ROXY.
For a complete schedule of events, visit www.ci.lacey.wa.us. For more information, please call the Lacey Parks & Recreation Department at (360) 491-0857.