Naturally, Jae Lewis, Zion Kirk, Noah Winder, and Kai Burgman are dripping in sweat.
As a result, because of their newfound willingness to work extra hard at practice, the North Thurston High School wrestlers are doing something unexpected. These four team captains are winning on the wrestling mat and are state prospects for the first time.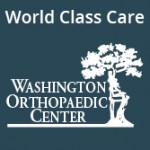 "They've all gotten better together," said Josh Sneva, who was hired last April as the Rams new head wrestling coach. "They've improved dramatically."
But before these four Rams became the ones refs were raising their hands after a match, before they became winners and state hopefuls for the first time, they had to pay the price. They had to sweat.
"It's been a big culture shift here," said Sneva, who wrestled in college and was a state qualifier in high school and understands the price of victory. "It's been a huge catch up for some of these kids."
But winning makes it worth it.
Lewis, as a senior, knows there's no tomorrows for him after this season, no second chance to make it to state.
"I got some motivation because it's my last year and I want to finish strong and special," Lewis said during a recent practice. "I want to make it special."
As Lewis spoke, he was breathing hard as he was working hard. After wrestling all season at 182 pounds, he's dropping down to 170 for district.
"It's my best chance to go to state," Lewis said.
To make sure he was ready for his last season, Lewis, along with some of his teammates, went to a couple of summer wrestling camps. Sneva took 12 wrestlers to a summer camp at Pasco, giving them a mega dose of wrestling.
"They wrestled eight matches a day," Sneva said. "It was a huge catch up for some of these kids. Some of these kids got more matches in two and a half days than they had had in the last year or two."
Sneva's intent was straight forward – wrestle more and improve. It's worked. In a recent match against Shelton, a team that beat North Thurston 69-12 last year, the Rams won 36-34.
"It's been a huge turnaround," Sneva said.
Besides hard work, another secret to the Rams' turnaround has been the competition Sneva's top four wrestlers have gotten in practice. Winder and Burgman square off at practice, pushing each other to get better. Lewis and Kirk are wrestling partners, working hard to perfect their pinning moves.
"It's a new atmosphere, new culture," Kirk said. "It's changed for the better. Coach Sneva is awesome and super knowledgeable. You can see it in the guys. The energy is different in the room. There is more energy, more excitement."
Besides wrestling, Kirk was second-team, all-league in football for the Rams, playing linebacker and running back. He's got wrestling in his blood. His dad, Ben Kirk, wrestled at Olympia High School in the 1990s and was a two-time state qualifier and is now an assistant coach with the Rams.
"I like the satisfaction afterwards," Zion said when asked what he likes about wrestling. "After a hard days work you go, 'Ah I did that.' It's the satisfaction after I get done."
There's a life lesson that Kirk said he's learned from wrestling. It's that hard work pays off.
"We've had so many more opportunities to get matches in this year," Kirk said. "Last year, we had two tournaments. This year we've had seven or eight. Just the mat time alone helps. We're much better."
It's not just about sweating. It's not just about conditioning. It's also how to counterpunch, learning about pinning combinations. Sneva believes wrestling, mat time, is the best teacher.
"We've really had to change the culture and let these kids understand we were a little behind the eight ball," Sneva said. "The only way to make that up, well not the only way, the easiest way in high school is just to outwork everyone. That's helped bridge the gap. It did a lot for us to help us make up a lot of ground."
Sneva is no stranger to hard work. As a lawyer, sometimes his days start early in the morning.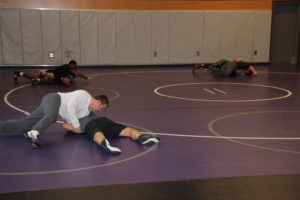 "It's hard," Sneva said. "Sometimes I get up at 4:00 a.m to get everything done so that I can be here on time."
Hard work can sometimes scare kids away. Of the 40 kids who showed up to the first practice, about 28 kids are still turning out.
"Our leaders, our team captains, don't let them quit," Sneva said. "The big trick is you get them on the mat enough and they begin to have some success. They begin to realize it does work. He did get tired in the third round and I was able to win."
Winder and Burgman are pushing each other to the award's platform. They've gotten better together. Winder has dropped from 220 last year to 195.
"He's in the best shape of his life," Sneva said. "He just started losing weight because we were working him so hard."
Burgman is now wrestling at 220 and is in tip-top shape.
"He does lift, but he's just a big country strong kid," Sneva said. "He's only 15. If he keeps growing, he could be a college wrestler at 260. He is really athletic. He works hard and does everything we ask."
And that's been the key to success for the Rams.
"We're getting it moving in the right direction," Sneva said.