As a long distance runner I have been acutely aware of the stress pavement can inflict on feet. Running can cause plantar fasciitis, which can feel like your heel is stepping onto a nail. Did you know skateboarding is exceptionally tough on ankles or women are more likely to experience some foot problems than men? Foot & Ankle Surgical Associates is here to help you with your foot issues. More people are running marathons than ever before and our elderly population is growing. These are just a few of the factors that have fueled the growth of Foot & Ankle Surgical Associates and spurred the opening of their fifth location on Olympia's west side in January.
The newest member of the Foot & Ankle Surgical Associates team is Dr. Casey Bowles. After receiving his education and training on the east coast, Dr. Bowles is returning home.
Dr. Bowles was studying for the dental school admission test when he began a job as an office assistant at Foot & Ankle Surgical Associates. Working in the back office, Bowles' strong drive to be in the medical field did not change, but his field of interest did. Watching Dr. Terry Hess practice, he became very interested in podiatry. He loved the job environment and the variety of patients that visited the office each day.
When Dr. Hess invited Dr. Bowles on a mission trip to Nicaragua, he jumped at the chance to help out. He had been on a mission to Buenos Aires, Argentina for his church during his undergraduate years at Brigham Young University. Fully fluent in Spanish, the Nicaragua trip was a perfect fit for Dr. Bowles. It was on this journey that he cemented his interest in podiatry and was ready to apply to podiatry school. "There are so many choices in the field," Dr Bowles says. "It was very appealing to me that you can see patients in your clinic and be a surgeon." With a wry smile he adds, "and everyone has two feet so I'm doubling up on my patients!" He headed off to the Temple University School of Podiatric Medicine in Philadelphia.
Dr. Bowles had a special interest in biomechanics, which guided his choice to specialize in foot and ankle. He followed podiatry school with a three-year surgical residency in Florida. During his residency Dr. Bowles performed over 1,500 surgeries over three years. He has extensive experience in trauma cases such as metatarsal, mid foot and ankle fractures.
After seven years of education on the other side of the country, Dr. Bowles made another decision to return home to his native Washington. A North Thurston High School graduate, Dr. Bowles is one of six siblings all living and working in the Pacific Northwest. His mother is currently working as a labor and delivery nurse at Providence St. Peter Hospital. Dr. Bowles' love of hiking and camping, in addition to the lure of family ties brought him home to Thurston County.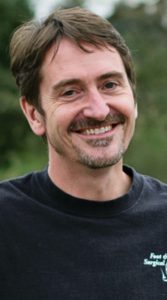 Dr. Bowles has a wide array of expertise and can help patients with everything from flat feet and arthritis to the youth athlete suffering an ankle sprain on the soccer field. A trip to Foot & Ankle Surgical Associates can save you a trip to the emergency room for many types of foot and ankle injuries. In many cases, the podiatry office can provide an x-ray and get you on the road to recovery quickly.
Fulfilling a dream of working with his mentor Dr. Terry Hess, Dr. Bowles will be working in a new clinic on Olympia's west side. The Foot & Ankle Surgical Associates newest location on Limited Lane will open on January 1. Dr. Casey Bowles is accepting new patients and will have office hours Tuesday through Saturday.
Foot & Ankle Surgical Associates operates five locations to serve their patients. For more information visit their website at www.anklefoot.net.
Sponsored