Realism creates a destination during the wild process of Carla Paine's artwork. Primarily painting in oil, she tenderly sways between the best of old world masters and 19th century artists. Paine has an extraordinary way of accenting emotion by playing with lightness and darkness. Translation is something she fluently displays, making a harsh subject soft and giving a soft subject depth.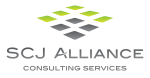 Paine says she prefers figures over still life and always has since she studied figure drawing at The Florence Academy of Art in Italy. Being in Italy exposed her to vital history that is deeply cherished and kept relevant in the present day. She also gained tools that quickly enhanced her development as an artist. Paine said her experience at The Florence Academy was rigorous and demanding with daily critiques, yet still nurtured a healthy competitive environment with her peers and friends. The Florence Academy was structured and directed towards motivated individuals, and those who excelled went on to study in Sweden, where Paine spent her last term.
After graduating, Paine moved to Olympia and became enthralled with the Pacific Northwest's landscape, giving way to new inspirations. "The fields are green and the hay is soft," Paine says. She describes the landscape as if it were an endless well to draw inspiration from, creating a layered depiction of our beloved nature. The environment isn't the only aspect of the Northwest that Paine showcases in her work. She currently lives in a rural part of Olympia on a family farm where many antique collectables can be found. There she finds time to practice and improve on her techniques with still life paintings.
Paine is true to her pursuit of learning and says, "There is always more I want to understand." To keep her mind active, she will delight in charcoal drawings and sketches when she's not working on a painting. She even creates her own frames from scratch. The process can be timely, but the end product is worth the sanding, assemblage, and staining of the wood for an aesthetically beautiful and reliable frame.
Paine has participated in several competitions throughout the years. She recently the "2015 Best Nude" with her painting, "Psalms for Our Youth" through The Art Renewal Center. Paine was named the "2016 Artist to Watch" by The Southwest Art Magazine. She previously had a 36-piece exhibition at The Washington Center for the Performing Arts as well as at Childhood's End Gallery.
Painting allows the vision and imagination to flirt with interpretations, growing over time like a precious, everlasting flower. Paine is also a cellist and gardener, and those external influences have come out in her paintings in the most glorious fashion. She expresses positive feelings about her artistic achievements, and states that "every accomplishment means I'm that much closer to making a living at it."
Her ability to keep pushing and working harder towards her goals, while not letting the past or self-critiques block the road, is rare for most artists, but Paine understands that if she keeps practicing and earnestly craving to learn, she'll never stop growing. Her pursuit is inspiring and gives hope to all the dream chasers in the world.