During the winter break from school, children bundle up before heading outside on a weekday to play in local neighborhoods across Thurston County. Their jovial laughter echoes through the streets as they pass. This is the coveted time off for students and their teachers to relax before diving into the new year. There is only one problem, you have to go to work! Most Thurston County schools are on break during the weeks of December 19 and 26, heading back to school on January 3.  If you want to keep your kids busy this winter, I have some great break activity ideas for kids of all ages.
The Performer 
For your child that is a performer, Olympia Family Theater is offering full day camp for ages 7-13, and half day camp for ages 5-6, theater camp options. Each camp has its own activities where students will have a chance to work on a play, crafts, dramatic activities and even have a final performance for friends and family. The first week's theme is Not-So-Grimm Tales for full-time students and The So Many Wishes Camp for half day students. The cost is $185 per week for full day and $95 per week for half day.
The Athlete
The South Sound YMCA offers multiple camps to get your kids moving. The H2wow! Camp is designed to bring kids ages 6-12 to fun, aquatic activities. Students will learn new swim strokes, water safety, and water games at the pool.
The Y also offers a camp called All Sports Camp. The downtown Olympia branch plays host to this week, filled activities with a focus on games. Kids will participate in a different game every single day. The goal is for students to make friends, learn teamwork, and experience a variety of indoor and outdoor sports. These camps are open at the cost of $29 each day for program members.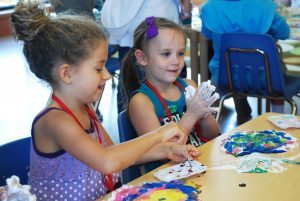 Get Outside Olympia is hosting a Winter Wonderland Camp for the first time. This activity based camp offers children aged 6-12 years old to have a personalized experience in Outdoor play and discovery, science projects, music and dancing, animal studies, and much more. Tuition for this all day camp comes with a cost of $200 which includes all materials.
The Activist
The YWCA of Olympia is offering girls in grades 8-12 who are interested in supporting other girls and women in our community are encouraged to join the three day Participatory Action Research Forum. Girls will attend workshops, learn "Participatory Action Research" skills, create visions for the future, and develop tools to help empower other young women all while working side-by-side with grad students from The Evergreen State College. The workshop runs December 27-29 and is $75 with scholarships available.
The Scientist
Inspired by NASA and Star Wars, the Galaxy Far Away Winter Camp brings a space adventure to young Thurston County residents. Bricks 4 Kidz will host this journey with provided LEGO bricks and motors to create incredible space based structures. The cost of registration for this morning half day camp is $175 with only a few spots remaining open.
The Hands on Children's Museum is a great spot to find some of the best winter break camps this year, but get registered now because many are filling up fast. For science, they are offering open camps to 1st-4th graders called Bubbles, Ice & Slime and Winter in Hawaii. Bubbles, Ice, & Slime puts campers in a gooey state emphasizing science through messy art. Winter in Hawaii focuses more on weather, how islands are formed, wildlife, and creating exploding volcanoes. Both camps cost $95 for members, $110 for non-members.
The Artist
Briggs branch of the South Sound YMCA is offering a camp that gives the youngest artists in our community a chance to shine. CRE8tive Kids Camp is a week long experience in the world of arts and crafts. Students ages 6-12 years old will be immersed in unique projects that will call upon their imagination skills. Facility members pay $29 per day and students will have plenty of masterpieces to bring home each day.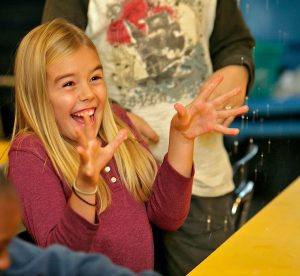 Creativity is in full force at the Hands on Children's Museum during break. For children ages 3-Kindergarten, Messy with the Masters is all about inundate students with different types of art. From splatter paint to collages, kids in enrolled in this class will engulfed in the world art. The Young Makers camp offers a more refined art camp for students 1st-4th grade. Students will engineer their own toys and wearable art through robotic LEGO programming, tapigami, and more in this week long study. Both camps cost $95 for museum members and $110 for the general public.