Delani West and Palen Fenton are like walking, talking playbooks.
These two seniors have been on Capital High School's girls basketball team since they were freshmen. They've started since they were sophomores and their experience on the court is so valuable to Capital's drive to the playoffs.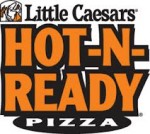 They're both team captains with a message.
"As team captain, I see my role as a positive leader, being a positive example for my teammates," Fenton said. "I want to give my teammate opportunities on the court as opposed to just my own. I want to be there for my teammates."
Being the encouraging leader is what both Fenton and West are all about. So, when the Cougars fall behind, it's their duty to make sure no one gives up.
"My job is to be a leader, to encourage them," West said. "To make sure everyone is having fun, playing hard and working together."
And to make sure no one takes their foot off the accelerator.
"Both kids are really positive role models and positive leaders," Capital coach Colleen Wells said. "They work hard. I'm going to miss them a ton."
So often the focus of a player is getting their shot and basket, but not Fenton. Passing, skipping a pass inside to an open teammate, is her thrill. Her mindset is passing, not shooting.
"I love to make an awesome pass more than hitting a three," Fenton, the Cougars' point guard, said. "It's like a puzzle piece, looking for the open person. I'll always look for that."
Fenton is a crafty passer, often sneaking a pass past the outstretched hands of a defender.
"She's the kind of kid who sees the court really well," Wells said. "And she makes some extraordinary passes. Some of her passes I'm thinking there's no way they're getting to where they get and they do."
West is unique with her role on the court. She's a scorer with a defender's mentality. Unlike some scorers, West doesn't take a break when the opponent has the ball.
"Delani is our defensive stopper," Wells said. "Any team that we play where we know they have someone with a hot hand or that is their team's scoring leader, every offense goes through that player, we put Delani on that kid."
It's a role West embraces.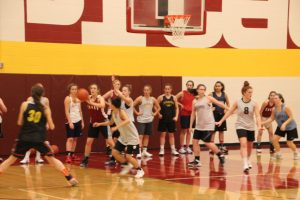 "I really like it," West said. "It's definitely worth it. It's my thing."
It's a role West learned to adopt with constant reminders of Wells and her assistant, Joe Debruyne.
"They have really pushed me over the years," West said.
This is a special season for Wells. It's her farewell season, ending her 16-year run as Capital's head girls basketball coach. She'll retire at the end of the season and, as she said, become a full-time grandmother. Wells and her husband, Mark, will move to the Tri Cities to be closer to their children and grandchildren.
What's kept Wells coming back year after year are the players and the chance to help shape lives.
"It's the kids," Wells said. "There are a lot of things I like about coaching. I get to spend time with kids who want to be there. They don't have to come play. They want to come play. And they want to get better. They want to learn."
Wells will be going for her 200th victory as Capital's coach against Shelton on Wednesday, December 3, 2016.
"I love her," West said. "I've been with her all four years and also played for her when I was in middle school.  She is a great coach."
There's a goodbye and thank you to be said.
"She's just been a huge mentor in my life," Fenton said. "I've known her for a long time because my sister played here before me. I just think she's helped me grow a lot as a person."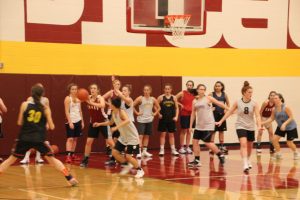 But the goodbyes haven't gotten in the way of the challenge of the season and of the classroom. West is an A-student, carrying a 3.95 GPA. She's kept sports – West also plays golf in the spring on the school team – from eclipsing the classroom with some helpful reminders from her mom.
"My mom has been a teacher and she's a principal," West said. "She's always pushed school on me, so I tried to be the best I can in sports and in school."
For Fenton, besides skipping passes inside to teammates and doing well in the classroom, she's got another passion. She loves riding horses. She competes in barrel races at fairs. Right now, she's training a baby horse how to run.
"I've raced a lot," Fenton said. "But I have a baby horse right now and I'm training him. It's time consuming."
But that's okay in Fenton's book. Being busy is a good thing. She's busy skipping passes and doing all she can to help Wells' final season at Capital be a memorable one.