In June of 2015, the Executive Director of the Olympia Union Gospel Mission was wondering aloud what happens when the school year is over, and students in need are no longer receiving food from the Homeless Backpacks program. Homeless Backpacks is a hugely successful program which provides food for the weekend to homeless teens in Thurston, Mason and Grays Harbor Counties. Skip Steffen was understandably concerned that with school out there might be kids going hungry in the summer time.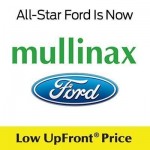 As luck would have it, Mindy Owens, Director of Community Outreach, was listening and went straight to work to find out how the Union Gospel Mission could make sure kids were being fed when school was not in session. What began as a simple question grew into a new program affectionately called VegOut. If you have met Owens it would not surprise you  that a simple question resulted in providing for over 300 children in our community.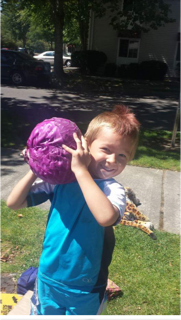 What she discovered is that there are barrels of non-perishable food items available year-round at several locations throughout the area. However, there was not access to the fresh produce that is plentiful in our region during the warm months. Owens also knew that research tells us that not only are fruits and vegetables an important part of our diet, but that children feel valued and uplifted by receiving fresh produce. The benefits of providing fresh produce positively impact the nutrition of the students and their families as well.
Owens went to work immediately and began reaching out to community partners that were already giving produce to the Union Gospel Mission, such as Ralph's Thriftway, Safeway, Fred Meyer and Rising River Farm. She quickly determined that there was lots of produce left over after serving lunch and dinner at the Mission. She had the produce, and all she needed was to call on volunteers.
Owens and her volunteers set up four farm stands at low-income apartment complexes and the local Boys & Girls Clubs of Thurston County. The response was overwhelming. Children loved "shopping" at the farm stands and filling a bag with a week's worth of produce for a family of four. Kids were thrilled to be receiving fresh fruit and vegetables. They were eating red peppers like apples with huge smiles on their faces. There were kids living within a few miles of local strawberry farms that had never tasted the sweet, red fruit. Watching a child taste a papaya for the first time is pure joy. Recently, Owens tells me, they were able to crack open coconuts with kids and share the secret of coconut milk.
To call this program successful is a massive understatement. In just over a year, four locations have grown into ten farm stands serving over 500 kids. There are now farm stands set up at bus stops so kids can access the produce right after school. Many school districts are clamoring for the program. The best part is the low overhead. "We have the produce available," says Owens. "We just need enough volunteers to sort through the produce and set up the stands."
Owens is careful to note that "we only give out what we would feed our own families." She adds, "We don't want kids to feel like they are receiving leftovers."
What is the future of the program? Owens sees the VegOut program growing in many ways. Of course, creating more locations to provide more access to students is the first step. She would also love to provide more information with the produce. Organizing the fruits and vegetable geographically to give kids a sense of where their food is coming from is another idea in the back of her mind.
"I would love to provide some recipes for the kids so they learn how to cook with vegetables," says Owens. "Knowledge is power." Once families understand that fresh produce can be integrated into an inexpensive meal plan, they may choose to purchase produce with their food stamps.
The program has other benefits as well. The farm stands have become community-gathering places. Two young mothers who met at a farm stand got to know each other and are now both working part-time sharing childcare.
Building health and community is just part of the reason Owens loves coming to work each day at the Union Gospel Mission. In addition to providing three meals a day, five days a week, the Mission has a clothing bank for casual and work-ready clothes. A full dental and vision clinic, showers and laundry are available at the downtown Union Gospel Mission.
Owens would love for you to consider the Union Gospel Mission on November 29, when the nation participates in #GivingTuesday. "There is nothing better than the feeling of being able to give." says Owens. She encourages people to learn about the needs of the community and give to the Mission or any other organization of your choice.
The Union Gospel Mission accepts donations on their website, www.ougm.org, or you can call and someone will take your information over the phone. Give an hour of your time or any amount of money. One meal costs only $1.75 and $33.00 will provide a day of addiction recovery for one person.
The downtown Union Gospel Mission is always looking for volunteers. To find out more or to take a tour of the Union Gospel Mission, contact the Volunteer Coordinator, Jerry Gatton, at 360-709-9725, ext. 103, or email him at jerry@ougm.org.