According to the Harvard University Center on the Developing Child, "the single most common factor for children who develop resilience is at least one stable and committed relationship with a supportive parent, caregiver or other adult."
For children growing up in adversity, research has shown that the presence of just one caring adult can make the difference between a lifetime of struggle and developing the tools to create a better future. At Big Brothers Big Sisters of Southwest Washington (BBBS), financial resources are required to match a 'big' with a 'little.'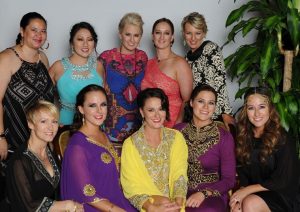 "Our list of kids waiting to be matched is always moving," says Leslie Shahan, Vice President of Operations. "It ranges anywhere from 50 – 125 kids at a time that are waiting to be matched. Unfortunately there will always be a list, but every dollar we bring in makes it possible to get one more kid off the list."
On October 8, BBBS will host its annual auction at Little Creek Casino in Shelton. The theme this year is the glitz and glamor of Old Hollywood, complete with red carpet, a Walk of Fame, and multiple ways for guests to get involved and donate at any level. Sponsors can purchase a star on the Walk of Fame at levels ranging from $250 to $10,000.
"The auction is a huge part of our entire annual budget," says Shahan. "It's not quite half, but it's a very large portion. It literally makes our mission possible." Funds raised will directly support matches and the logistics around them, including background checks, activities for kids and their mentors, and oversight. "Safety is paramount for us," she says. "Staff check in monthly not only with the kids and their mentors but with the parents as well. We provide outdoor activities, programs to enrich the entire family, and trainings for our mentors that are directly related to the youth they're serving."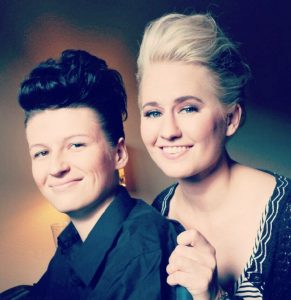 Volunteers on the auction committee consider their work a labor of love. "I participate in a lot of non-profit organizations for my work but BBBS is one that I do because I personally care about the cause," says Joanna West. "When I first heard about BBBS I was very impressed with what they did but I was pregnant with our first child and I didn't think it was necessarily the best time to get matched myself or encourage my husband to get matched." The auction committee gives her another way to contribute. "I was able to take the time and participate," she says.
Auction co-chair Allison Barker has witnessed firsthand the difference the program can make. "One of my best friends in college was a Big Sister and she really had a wonderful impact on this young girl's life," she says. "She came to our kids' birthday parties and I got to watch their relationship grow. It was very inspiring."
Committee member Annie Johns was also inspired by example, in her case that of her sister, BBBS Board President Amy Evans. "She's been matched for over 12 years with her little, and the impact has literally been life-changing," says Johns. "She's been the only positive person in the girl's life at certain stages. Seeing that steady mentorship and the impact it's had has been extremely motivating for me."
BBBS's auctions are known for being more interactive than most, with many ways to participate or donate at whatever level you can. "We're called the 'fun auction' because we like to have a good time," says Barker. "We tend to see a younger demographic."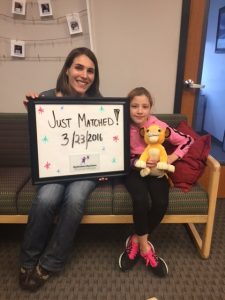 The fundraising event will include games and activities designed to create greater access for guests of all ages. "We try to have lot of opportunities for people to get involved," says Johns. "When you get outbid so often, people who may have different levels of giving want to be involved in other ways. This auction creates a lot of access for more people, which makes it a lot of fun for younger people who are new to philanthropy as well as those who are well established."
Board Member Vicky Churchill has been a member of the auction committee for the past ten years after first getting involved through a Bowl for Kids' Sake tournament. "What's kept me here is hearing all of the great stories about the matches and the difference that those matches make in the lives of those involved," she says.
Annually the auction hosts around 500 guests, more than enough to move names off the waiting list. Marketing and Outreach Director Pearl Price says that can make all the difference. "I really do believe in the impact that just one caring person can have in the life of a child, changing their trajectory and giving them a compass and grounding that maybe they don't have anywhere else for whatever reason," she says. "If you have one kid that doesn't have a great home life, give them one caring adult that can turn them around and they'll become the caring adult for their own children. In the process, that builds up the community as well."
Tickets to the October 8 BIG auction supporting Big Brothers Big Sisters of Southwest Washington auction are on sale now. Buy tickets or sponsor a table by clicking here.
Sponsored