Surrounded by trees and deep green mosses, the only noise heard is the wind rattling branches and an osprey screeching from a nest a few hundred feet away. Your focus isn't on the gorgeousness of your surroundings; instead, you are hyper focused on your next throw, hoping to avoid the very trees providing shade and solitude. Today, you are playing a round of disc golf at the Shelton Springs Disc Golf Course, one of Western Washington's hidden gems.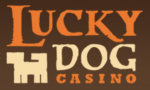 With over 100 confirmed courses, Shelton Springs is consistently regarded as one of the best courses in the state. Right off Highway 101 and across the street from Shelton High School, this disc golf course will soon have you addicted to the family-friendly, challenging and lifelong sport.
Playing a round of disc golf at Shelton Springs is challenging, beautiful and an absolutely gorgeous walk. At over a mile in length, just walking the course is enjoyable. It weaves through new forests and picturesque woodland scenes. Consistently one of the top rated courses in the state of Washington, Shelton Springs brings people from around the Pacific Northwest to be challenged on the wooded course. On a random Saturday in August, Shelton Springs has groups from Portland, Puyallup, Bellingham and Hoodsport, all raving about the course.
Mile Delapaz is playing a round of disc golf with three of his friends from Portland. All in matching disc golf shirts, the group stopped at Shelton Springs as part of a disc golf road trip, hitting the best courses around the Puget Sound. His group was also adamant that the Shelton Springs course was not just one of the best courses they have played in Washington, but rivaled pretty much any course they had played in the Portland area as well. As they threw the discs around trees, eventually hearing the sweet sound of plastic hitting the metal chains at the end of the hole, smiles and a feeling of accomplishment washed over the group. Here they were, in the city of Shelton surrounded by trees, having a memorable and amazing day playing disc golf in near solitude.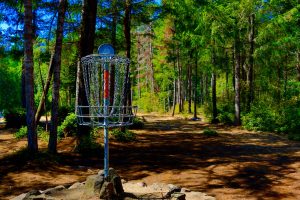 Beautifully maintained, perfectly marked and a breeze to navigate, any level of disc golfer will have a great time at Shelton Springs. Created in 2010, Shelton Springs has quickly redefined what an excellent disc golf course in the Pacific Northwest should look like. Full of trees and weaving through ferns and moss, the beauty of the region is perfectly encapsulated along this course. Maintained and constructed by the Mason County Disc Golf, a non-profit organization based in Mason County, the course is a shining example of the mission, which is to grow and support the sport of disc golf in Mason County. Thanks to the hard work and amazing skills of Mason County Disc Golf members, they have constructed and maintain Shelton Springs course. With beautiful tee boxes, well-marked fairways and immaculate walks through the forest, a day in the solitude and silence of the course will inspire you to make this a weekly event.
The course starts just a short walk from the main parking area of the Huff n' Puff trail system across from the High School. Take a right at the main trail sign to the first hole, after passing by a few markers nailed to the trees overhead that direct you to the course. The course is mostly flat and heavily wooded, covering between 6,200 feet and 8,000 feet, depending on whether you start from the red or black tee boxes. There is very little elevation gain on this course, making it an easy walk. However, what it lacks in rolling hills, it more than makes up for in challenging shots around trees of all sizes.
To play disc golf at Shelton Springs, gather a few discs. While a typical weekend adventure can easily run a family $30-$50, an entire set of discs can be purchased locally for just $15 Olympic Discs. Known by some as "frisbee golf," disc golf is played similar to regular golf.  Swap out the clubs and golf balls and instead toss a disc toward a basket lined with chains to catch your disc. With the same score keeping system as regular golf, disc golf is an inexpensive way to enjoy exercise and the outdoors. From young children to grandparents and everyone in between, disc golf is an activity that can be enjoyed by anyone.
To learn more, visit Shelton Springs Disc Golf online.