Every year, a few weeks after school starts, Dr. Emmanuel Eusebio sees them: the kids with headaches and stomachaches brought on by the stress of returning to class.
"I can't tell you how many kids come in with anxieties about how they're fitting in or whether they're going to have any friends," he says. "Some kids get really constipated because they don't want to use the bathroom at school. Making sure your kid is comfortable and not stressed plays a huge part in their health throughout the year."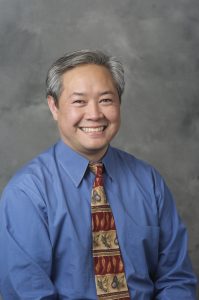 As summer winds down and kids get ready to go back to school, many parents are focused on logistics. What supplies do they need? What's the bus schedule? What forms are necessary to play soccer?
But thinking about kids' social and emotional well-being is equally important, if not more so, according to Eusebio, a pediatrician at Pacific Medical Centers. A few simple actions can help to minimize stress and boost a child's overall health. "The issues you see with younger kids are going to be significantly different than what you see in middle schoolers," he says. "My team and I try to address specific concerns that parents and patients have."
For younger students, Eusebio recommends making sure they feel comfortable and safe before school even begins. "Make sure they have a chance to meet their teacher and tour both the school and the classroom," he says. "The first day of school shouldn't be the first time."
Involving children in the preparation process is also helpful. "Bring your child along to pick out their lunchbox and their backpack," he says. "Mainly, you want to make sure they feel good about going to school."
Establishing routines several weeks in advance can help to ease the transition. "Get them used to routines before school starts," says Eusebio. "Practice basic stuff like washing your hands after you go to the bathroom. From a health perspective, infection prevention is foundational."
For older students, especially athletes, he recommends having them meet their coaches in advance. "They're dealing with issues like training, strengthening and hydration. If at all possible, get in and see your pediatrician before school starts to go over medical issues and social issues. For athletes, the forms alone can be overwhelming. It really helps to not wait until the day before school starts to handle them," Eusebio adds.
Regardless of age, sleep is important. "I advocate for getting sleep schedules adjusted a couple of weeks before school starts," says Eusebio. "Slowly shift bedtime so your child can be prepped for when they have to get up and catch the bus." Making sure students get a nutritious breakfast is also essential.
The biggest thing? "Start early," he says. "The week before school starts, pediatricians are getting hit with last-minute forms and questions. If you can, start now: visit your child's doctor and touch base with your teacher so that you have all the routines in place. Mainly, be sensitive to your child's needs."
For more information about Pacific Medical Centers, visit www.PacMed.org or call 1.888.4PACMED.
Sponsored