The best summertime activities are those passed down through the generations. Whether sending your kids to the camp you attended as a child or teaching grandkids the fine art of pitching a tent and making s'mores, some things never go out of style.
Since 1871, the Thurston County Fair has been a community and family draw each year. From humble beginnings, the Fair grew and adapted into the bustling five-day celebration we know and love. Average attendance is around 30,000, and Thurston County Fair event coordinator Theresa Reid hopes to meet the "goal to represent Thurston County in many different ways."
This year's Thurston County Fair runs August 3 – 7 from 10:00 a.m. until 10:00 p.m. Wednesday through Saturday and 10:00 a.m. to 8:00 p.m. on Sunday.
But without a steady stream of community-wide volunteers, participants, and vendors, attendees would definitely 'Go Quackers'…to borrow from this year's theme. It's not just visitors who come from far and wide, thriving groups and clubs attend to show how they're working to keep vibrant and relevant, even in the 21st century.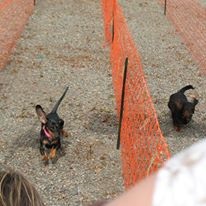 Within youth divisions, local 4-H groups have grown to include 'Pocket Pets' like turtles, lizards, and fish, while Future Farmers of America (FFA) now showcase efficient greenhouse models and welding as well as livestock.
For the unaffiliated, there are Open Class categories highlighting, as Reid explains "any person or hobby, anything you do and enjoy." Community members can compete in categories ranging from garden items, artwork, crafting, cooking, livestock, and even brewing beer.
School groups may enter any project or artwork created during the year to compete for cash prizes which benefit their classrooms. Though students sign up as a group, they are judged as individuals and eligible for awards, ribbons, and prizes.
New this year is the opportunity for local powerhouses to show off their racing prowess, with little or no experience needed. 2016 will see the—wait for it, wait for it—first annual Weiner Dog Races at the Fair. Anyone wishing to enter their Dachshund should simply contact the Fair Office for details.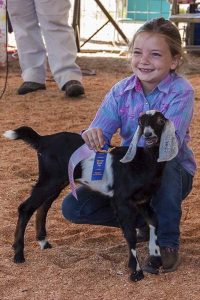 Looking for the old time Fair experience? Don't worry, they've got you covered. Throughout you'll find watermelon eating contests, parent/child lookalike events, bubble-gum blowing competitions, and—another first—slug shooting. "Don't worry," says Reid, "no slugs will be hurt." The event consists of flinging gummy slugs with a spoon and is sure to be a sticky, joyous, tasty time.
If you prefer to watch instead of participate, there will be costume contests for everything from rabbits to cows, music and dancing on multiple stages, and the Live & Local Concert series featuring the Bruce Maier Band, Oly Mountain Boys, Six Pack Pretty, and more.
When exploring builds up an appetite, Reid is proud that almost 80% of this year's food vendors are local, the highest percentage to date. Grab a meal from Paco's Tacos, Lattin's Cider Mill, Paulie G's subs, and—of course—Fisher scones.
For a 21+ take on local delicacies, consider attending the annual Savor South Sound on Friday and Saturday, August 5-6, from 5:00 to 10:00 p.m. For an additional $10, attendees get four tasting tickets and a commemorative beer glass; there will be representatives on-site with samples of local beer, wine, and cider. Invite friends through their handy Facebook event listing to make the evening perfect.
Making the week go smoothly is no easy feat and Reid admits that "we depend so much on our volunteers." The Thurston County Explorers have managed the parking lot since 1983 and volunteer North Thurston bus drivers have provided shuttle bus since 2000. Grounds clean-up has been a fundraiser for the Olympia High School wrestling team since 1982 and this year members of Joint Base Lewis-McChord's 627th Air Force Group will help both before and after the Fair.
You can find a full list of admission prices, discount days, and parking details on the Fair's website or Facebook page. To participate in Open Class events, most deadlines fall the week prior to the Fair itself; check for details on specific categories.
Direct any questions about participation, selling your products, or event details to the Fair office at 360-786-5453 or bodnark@co.thurston.wa.us. Break out the sunscreen, comfy shoes, and prepare to Go Quackers Over the Thurston County Fair.