Thurston County businesses, how does this sound: a free opportunity to gain publicity, get in front of other local businesses, showcase innovation in your company, and potentially win a cash prize. Sound good? All you need is a little creativity and someone with a camera – or at least a phone.
Welcome to the three-minute video challenge, a new contest from the Thurston Economic Development Council and Center for Business & Innovation. Organizations of all sizes are invited to submit three-minute videos as part of the Business & Innovation Celebration on July 28, 2016. All submissions are due by July 21. The top 12 entries will be shown at the event and the top three will win a $500 cash prize.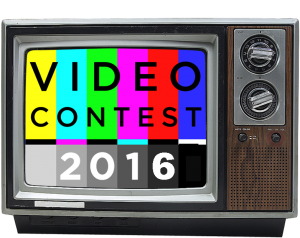 "The intent of the contest is to uplift and celebrate businesses at all stages of development," says Rachel Baldwin, Marketing and Events Manager at the EDC. "Whether they came up with an idea yesterday and are just getting started or they're a multi-million dollar company, we want to celebrate innovation in business."
Submissions should focus on the idea of innovation. "It doesn't have to be a widget or a gadget that's new and flashy," says Baldwin. "It could be a new way of thinking. How do you reach your market in a way that nobody else does, or how is your product a little bit different than what's currently out there?" Entries can be serious or funny, she explains, and don't have to be polished. "We'd love to see DIY videos."
The contest is free to enter and can be accessed by clicking on the 'video contest' tab at the top of the EDC's Facebook page. Once submissions have been approved, the business can share it on their own social media platforms and ask friends and colleagues to vote.
"Submissions with the highest number of votes will make it to the final round," says Baldwin. Time is of the essence, since the longer a video is live on social media, the more votes it can gain. Attendees at the event will have the chance to vote on the 12 most popular videos. "Everyone will have hand-held clickers to vote with, so it will be really fun and interactive," says Baldwin. "The contest will provide a lot of free marketing for all of the businesses that participate, because the videos will be shown on our site, and the winners, in addition to the cash prizes, will get write-ups and additional promotion on our social media platforms."
The contest is part of the larger Business & Innovation Celebration, which will run from 8:30 a.m. to 2:00 p.m. on July 28. This brand-new event will also have classroom-style workshops focused on innovative business practices in social media, accounting, leadership and more; a barbecue-style lunch by Ricardo's; a panel of speakers during lunchtime that will discuss innovation in their business. The cost to attend is $35.
In addition, participants in Scale Up Thurston will also be giving final presentations and graduating that day. Scale Up is a new program offered through the CBI that helps small businesses reach the next level of growth. "Having the ScaleUp graduation that day gives attendees the opportunity to see what the Scale Up program is and if it might be a good fit for them," says Baldwin. "They can learn a little bit about why the graduates went through the program." The Thurston County project is part of the Scale Up America initiative developed by the U.S. Small Business Administration.
"The whole intent of this day is to uplift and support businesses," says Baldwin. The mission of the CBI is to provide resources to local businesses so that they can be successful. We offer so many resources to do that, and we want business owners to know they don't have to do it all by themselves."
Click here to register for the Business & Innovation Celebration. For more information, contact Rachel Baldwin at 360-754-6320 or rbaldwin@thurstonedc.com.
Sponsored