In the Northwest we love our green, whether it's in the form of an old-growth evergreen or environmentally-friendly products to eat, wear, drive, or use around the home. Considering the long-term consequence of our eco-footprint is as easy as saying yes to that second cup of coffee.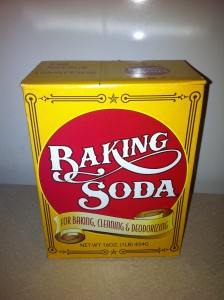 Green products for around the home are second nature to Scottiejo McNulty and her team at Elite Cleaning of Washington. Whether you're looking for ways to clean with baking soda, lemon juice, or white vinegar, they can help your home or office sparkle…safely.
Studies report that "Green cleaning programs offer a multitude of intangible health and environmental benefits, such as reduced use and release of toxic chemicals, decreased transportation energy costs and greenhouse gas emissions through the exclusive use of concentrates, hazardous material disposal avoidance, improved indoor air quality resulting in decreased absenteeism and increased productivity, decreased downstream aquatic toxicity, and the reduction of occupational injuries and worker's compensation claims filed."
Clients of Elite Cleaning may request green cleaning options like Shaklee Products or even chemical-free cleaning for compromised health or immune systems. Since even some household products can be dangerous if used incorrectly, Scottiejo and her team are happy to work with your individual needs.
One such green substitution involves oven cleaners. Most store-bought chemicals are harsh and can smell up an entire home. McNulty suggests mixing 5 tablespoons of baking soda, 4 tablespoons of white vinegar, and 5 drops Dawn dishwashing liquid. Using a sponge spread this thick paste throughout your oven and let it sit for at least 15 minutes. After that, simply wipe away the cleaner and accumulated grease build-up. Tough residue can be tackled by scrubbing with half a lemon and a sprinkle of course salt.
Elite Cleaning offers free estimates for any level of cleaning, whether on a regular schedule or for a one-time event. Call 360-529-2277 for additional details on their green cleaning options.