Despite having an entirely new team, including two members who are just one year removed from novice, talk of advancing to the nationals for the Olympia Area Rowing's women's lightweight four would surface throughout the season.
Samia Saliba, the squad's lone senior, however, was there to always keep the group grounded.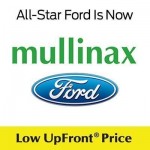 "I think I'm the pessimist of the boat," said Saliba, a senior at Capital High School. "Whenever someone would say, 'we're going to nationals,' I would always be there to say, 'let's be realistic about it.' But then it actually happened, so I got a nice surprise."
Saliba, along with teammates Layla Kainber, Haley Genster, Kayla Roberts and coxswain Maddy Cope, are heading to the Garden State as they will compete at the 2016 Youth National Championships June 10-12 at Mercer County Park in West Windsor, NJ.
In total, OAR had six boats and 15 athletes qualify for nationals after the NW Regional Championships.
"It's really exciting, especially for the girls, because this is our first sweep boat to qualify. We've had sculling doubles and singles before on the girl's side, but never a sweep boat," said women's coach Kiirsten Flynn said. "I think this shows we're building and really progressing in both techniques."
While this will mark the first trip to nationals for the four rowers, Cope will be making her second consecutive appearance at the event, something the team will utilize to their advantage.
"It's going to be a huge benefit to these girls to have someone who has that high-caliber race experience," Flynn said. "It will help calm the nerves."
At last year's national championships in Sarasota, Florida, Cope coxed the men's lightweight four team of Jack Gerhard, Nick Taylor, Jeremy Sawyer and Ian Flynn-Thomas.
"This has been a different experience, going from last year with the boys to this year with the ladies. It's just a different atmosphere," said Cope, who is a junior at Olympia High School. "I've definitely been getting used to the changes between the two. It's nothing huge just small little different style changes with my coxing. It took me a while to find what exactly motivates this team."
As it turned out, just being together as a team has perhaps served as the group's largest inspiration.
"It's a really fun group. Some of the teams that have gone to nationals before were really intensely focused on the rowing," Saliba said. "We're just a really tight-knit group of friends. And that's why we do so well because we love each other. We came together once we were put in this boat and we've grown to love each other."
"I've never been closer to people. I've never considered so many people my family. We have our sibling rivalry time, but all in all it's been amazing," Roberts said. "We've spent so much time in one boat, but it's really helped us and given us the time to hone in on what we needed to work on. The way we move now, we're almost like one person now."
That was the case at the NW Regional Championships when the team's strong showing punched their ticket to nationals, an accomplishment that was always the goal, but certainly not the expectation.
"Everyone always has nationals in the back of their mind," Cope said. "You talk about it a lot, but it's not something you actually expect to happen. When we finished with that qualifying race we were all asking what just happened. The start of the year everyone thought it be cool if this group did this and then they did and it's just fantastic."
So what are the expectations once they hit the water in New Jersey?
"We're going to go as hard as we can, put our souls into it, but just gaining this experience is going to be incredible," Genster said. "You're always going to want to push yourself. Just as long as we know as a team we're pushing as hard as we can, we're going to be satisfied with the outcome whatever that may be."
The team loses a graduating Saliba, who will row next year for Mills College, next season, but returns the three remaining rowers and Cope, meaning a return trip to nationals will once again be the goal next season.
"It's really exciting for them to be able to have this experience and come back next year. This will uplift the whole team," Flynn said. "I say racing in general is super important, but this takes it to another level. The fact that they got here without that experience, all four of these girls, it says something about them."
In addition to the women's lightweight four, OAR also advanced its men's quad team of Gerhard, Chris Hull, Evan Nemeth and Steve Vogan and the men's double of Noah Montz and Johnathon Kneeland.
OAR also advanced several women's teams including the women's quad including Willa Jeffers, Savannah Inglin, Zoe Calambokidis, and Meagan Barillari, and the double team of Willa Jeffers, Savannah Inglin. Both qualified for Nationals, but are not making the trip this year.