A lot of high school students I know are focused on just getting through their last year of school, their most pressing concerns usually being grades and perhaps prom.  But this year I met Brin Hansen, the owner and general manager of Lawn Boys, a local lawn service and landscaping company.  It's an aptly named company, as Brin has been running this company since he was just a sophomore.  Now, as a high school senior, he continues to carefully juggle school, sports and a business.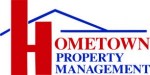 Brin participates in two sports at Tumwater High School, but you could argue that he's really a four season athlete.  He participates in football in the fall and wrestling in the winter and focuses on Lawn Boys really taking off in the spring and summer. "It definitely keeps me busy. Once I start working, I don't have many days off until I close down for the fall. The bulk of my work is in the summer," shares Brin.
A high school kid running his own business, no matter how small, is no slight accomplishment.  Running a business while maintaining multiple extracurricular activities is extraordinary.
Brin has been running his business for three years. "I think it has taught me responsibility and accountability," he explains. His dad has been crucial to Lawn Boys success. He wanted to teach his children to appreciate hard work so he allowed Brin to use his own lawn equipment to get started. "My dad helped me set up the business, which was huge and probably the hardest part," he says with a laugh.
I met Brin this year when we shared a class together for the first time.  But I really got to know him once we began running together every morning. (Yes – I forgot to mention he also manages to juggle into his day a daily 6:00 a.m. run.)  Whenever we pass a house where he has worked he likes to briefly discuss the project and the amount of time it took. As we pass by he'll often say, "Now doesn't that look nice?" and I must admit that it does.
I decided I needed to visit Brin on the job.  Watch him at work.  As I approached one of his jobsites, Brin was attentively listening to his customer, careful to catch every word.  I then watched Brin pick up a shovel and start mulching a large maple tree. A rather mundane task, but you wouldn't know that by watching him.  When asked about his favorite part of the business, Brin shares that he "enjoys making something beautiful. I like taking something that needs some work, and making it admirable."  Mulching a tree, making something more beautiful, shovel-full by shovel-full.
You wouldn't think of lawn work being a particularly dangerous job, incurring much risk.  It's not like operating a high seas fishery, for example.  Television producers probably won't make a "Deadliest Catch" type of series out of a lawn maintenance business.  But, I learned that occasionally, even a lawn service company can be a bit risky. Brin recalls his least favorite experience with Lawn Boys to date.  "Well, one time I was up north working and I got surrounded by a gang. That made me a little nervous."  Maybe there's material there for a television series after all.
I meet Brin once again for our early morning run.  I watch him pull into the Tumwater High School parking lot with his truck and trailer full of landscaping equipment.  After a full day of school, I know that when the last bell rings, Brin will be off again to his next job.
Brin has plans to attend college at Seattle Pacific University, where he will study business finance. I asked him about the future of his company when he graduates from high school and leaves for college. "The business will go to my younger brother when he's older," he says. "I've learned a lot from it. I've really enjoyed it, and I think he will too."
Finally, I ask Brin what makes people want to hire him, what he thinks makes his business successful.  "I'm accountable. And I'll work until the job is done well."  He takes pride in his business and constantly strives to do the best he can.  For Brin, running his business is not just about making money, it's a reflection of himself.   In my opinion, he's already learned something far more valuable than anything he's learned in high school or anything he will learn in college.
To contact Brin and schedule a visit from Lawn Boys, call 360-250-9442.