The Pacific Northwest is one of the most beautiful places in the world, and we are lucky enough to call it our backyard. As Washingtonians, we are spoiled with world class fishing, crabbing and shrimping as well as hiking destinations, campgrounds and forests. We are truly blessed with a cornucopia of wilderness riches. We have glaciers and rugged coastlines, towering trees and deep lakes. We have true natural beauty right outside our doors. Luckily, Earth Day is on April 22, giving us a day to embrace the stunning beauty of our corner of the world.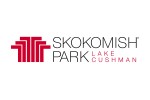 Earth Day started in 1970, and for 46 years, has been helping to create a culture of respect and love for the planet we all call home. Initially, Earth Day started out as what some would call a tree-hugger's holiday, but over the past four decades, it has evolved into a movement that helps protect and educate people on the environment and our protected lands. It has help generations plant millions of trees and now is a time when families can head out into the wilderness for free, getting involved in the nature surrounding their local communities.
On Earth Day, take a visit to Washington's Hood Canal. Situated along the eastern side of the Olympic Peninsula, the area surrounding the fjord of Hood Canal boasts some of the greatest natural beauty in all of America. Full of untouched wilderness, craggy mountains and shimmering waterways, the area is an outdoor lover's dreamland.
On Earth Day weekend, the environmental group Washington Coastsavers is having its annual beach clean-up party on April 23. Most of the clean-up locations take place on the coast, but one event is set to take place on the northern end of Hood Canal. Located along the beaches at Port Townsend, the beach clean-up will include taking in the sites and splendor of Fort Worden State Park. For more information about this event, please send the team at Coastsavers an email or visit their website.
If volunteering to pick up trash along one of the stunning beaches of the reason doesn't grab you, consider taking some time to head out and explore the natural beauty of the region. Along Hood Canal, there are countless trails to hike, waterfalls to watch and destinations to take in the grandeur of Mother Nature.
For those hoping for minimal effort to get to a stunning waterfall along Hood Canal, look no farther than Rocky Brook Falls along the Dosewallips River. The trail is just 1/4 of a mile in length and gets you to the base of this beautiful destination.
If you are looking for a bit more hiking, hit up Murhut Falls near the Duckabush River. Day hikers can rejoice in the splendor of wilderness this Earth Day at any of the low-level destinations. Popular hiking ideas for families include the Staircase Loop Trail near Lake Cushman and the 3.5-mile Steam Donkey Trail at Dosewallips State Park.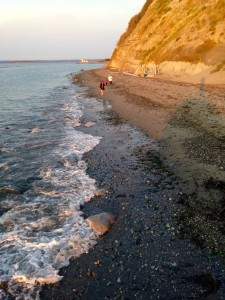 To celebrate Earth Day, you don't have to hike, kayak, or volunteer. All you need to do is get outside and enjoy the magnificent wilderness around every bend of Highway 101. Earth Day is a day to show your respect for the natural areas we know and love, and to visit the destinations we may have lost touch with. On Earth Day, all Washington State Parks will have free entry, letting you picnic along the waters of Hood Canal as eagles soar above and seals curiously peek at you from the tidal waters. Even the National Park Service is celebrating nature but not just for Earth Day. For the entire week of April 16 – 24, the National Park Service will be waiving all entrance fees for National Park week.
Earth Day is more than just a day to head outside. It is when we take a few moments and remember how important the planet is to our lives. Earth Day is about finding that little slice of wilderness to meditate or explore with our friends, family members or just ourselves. On April 22, head out into a park of any shape or size along Hood Canal and reconnect with the beautiful scenery that we are lucky enough to call home.