Serendipity is defined as "luck that takes the form of finding valuable or pleasant things that are not looked for."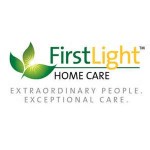 Diana Larsen-Mills, acting Executive Director of the South Sound Estuary Association (SSEA), believes her openness to adventure lands her where events merge to create something meaningful. In 2007, that is exactly what happened. A visit to a small marine discovery center in rural California, a fortuitous meeting with a local marine life expert, and an unassuming first novel about Puget Sound and a young boy all came together. The outcome is the South Sound Estuary Association.
"I am passionate about many things." Larsen-Mills says. "My motto in life is 'gotta keep moving.' My husband, Ken Guza, and I were on a trip in California. We stumbled on this little town situated on Morro Bay. We discovered a marine interpretative center. That made me think about whether Olympia could do this," says Larsen-Mills smiles. "That was the first event."
Next, Larsen-Mills began thinking of people she knew who would be interested in an estuary project in Olympia. They didn't have to be marine biologists. In fact, some of them were grant writers, state workers, and even one ex-mayor of Olympia. She presented her idea of a South Sound estuary project to them and soon it became everyone's project. One of Larsen-Mills' strengths is understanding that in order for a goal to be accomplished, it has to belong to everybody.
"I like to work with people who have talents, time, openness, ideas, and the ability to collaborate with others," Larsen-Mills continues. "I ran into David Jamison, a well-known marine biologist in the Olympia area. He agreed to advise us as we developed the SSEA. With David in support of the project, we began to gain attention and interest from the community."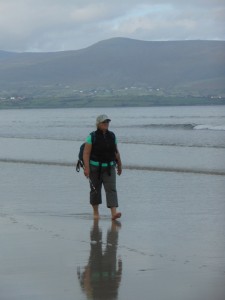 Finally, there was the book. The Highest Tide (2005), published by local writer, Jim Lynch, was a runaway success in the book world. Told from the perspective of Miles O'Malley, a teenage boy who discovers a giant squid in the South Sound waters, the novel brought Puget Sound alive in an intimate way—the setting was Olympia's backyard.
That's how serendipity works.
It is Larsen-Mills' mission to advocate for our local waters and marine life. She says, "It's not just about the water, it's the amazing stuff in the water. If you don't love it, you won't protect it." The organization began hosting events in the area, including Pier Peer at Boston Harbor Marina, a nighttime underwater viewing of marine life and a Beach Naturalist program. This program includes on-the-beach interpretation of intertidal life, offered at local beaches during summer low tides. Most recently the South Sound Estuarium has added a marine life discovery center with saltwater aquariums, interactive and interpretive displays, and a video room.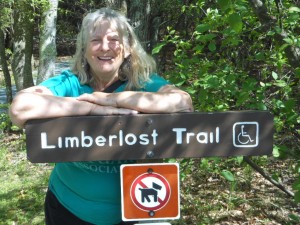 The South Sound Estuarium is the most ambitious project to date. "It started out in a little building near LOTT Clear Water Alliance. We knew it would be a big project and one that might have trouble getting off the ground. But, I am the kind of person who is willing to go off the cliff and believe that it will happen," Larsen-Mills explains. "We now have a bigger building on State Street. You'll know it when you see it. A gorgeous mural of starfish, anemones, and mussels cover the entire side of the building. It is an eye-catcher."
Despite the location (several blocks away from Puget Sound), Larsen-Mills pushed forward. At the estuarium, the staff does not have access to salt water. That didn't stop Larsen-Mills and her board of advisors. They decided to make their own salt water under the direction of marine experts. When visitors peer through the salt water tanks of the sea animals, they are as close to them as the actual beach experience. Likely, many of those visitors go on to visit with Beach Naturalists or attend other programs.
"Diane Larsen-Mills' leadership for the SSEA has been extraordinary. She's behind the scenes. She spends so much time contacting donors, arranging for events, and locating grant opportunities. SSEA would not have happened without Diana. She is a huge gift to our community," says Nancy Arnold, a board member at SSEA.
"Puget Sound is the second-largest estuary (by size and volume) in the United States. The first is Chesapeake Bay. While the East Coast estuary covers parts of six states, Puget Sound's health belongs solely to the state of Washington," Larsen-Mills describes. "Our organization's goal is to develop a marine discovery center right here in Olympia. I love this work, but I look forward to when the SSEA has enough resources to hire a full-time director. I'll stay on as a volunteer. This work is too important."
To learn more about volunteer opportunities at South Sound Estuary Association, click here.
There are other volunteer opportunities in the South Sound that support fresh water and sea water conservation and education efforts. In addition to SSEA, South Sound GREEN of the Thurston Conservation District, Stream Team, and Alliance for a Healthy Sound Council welcome interested parties to learn more about their work.