It's the last day of practice before the state meet for the Olympia High School boys swim team and the pool is packed.
It's certainly an uncommon scene for most programs this time of year.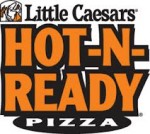 "It isn't always like this," Bears coach Mel Smith said. "I have one shirt that says, 'I am Bears swimming' because Garrett Carson, who is now swimming at Southern Methodist University, was the only guy we had going to state five years ago. Some years we have a lot of guys going, other seasons not as much. It fluctuates."
And on other rare occasions – like this year – Smith gets to load up the bus with virtually the entre team.
"We had 19 going to state. We have had 27 swimming with us ever since the district meet," Smith said. "We invited eight swimmers to have the extra 15 days of training. It's really been a great year for us."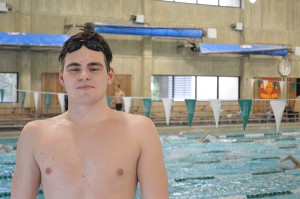 Even before they headed up to the Class 4A state swimming and diving meet at the King County Aquatic Center in Federal Way on February 19 and 20, the Bears had already claimed a state championship as they won the state academic title for a second consecutive year.
"One of the things swimming and other individual sports teaches is discipline. And it's that discipline you need to perform academically or in the water. We are proud of that," said Smith, who estimated between 15 and 20 of his swimmers sport a 3.5 or better grade point average. "We are proud of the way they swim and proud of the way they study."
Olympia finished with an average grade point of 3.77, placing the Bears top among 4A schools.
But it hasn't been all study and strokes for the team.
"This year is the most fun I've ever had," senior Andrew Wright said. "Everything we've done from our team dinners to the team cheers and all the other bonding stuff. I've just had a lot of fun. I think our success has been a byproduct of how much fun we're having and how close we are as a team."
It was a busy state meet for Wright and several of his teammates.
The 200 medley relay team of Wright, Matthew Kamimura, Eli Champagne and Zach Walker collected a seventh place finish in the event with a time of 1:40.56. The team stopped the clock in preliminaries at 1:40.06 – barely missing the school record of 1:39.39 set in 1984.
"At the beginning of the season you didn't think it was possible," Kamimura said about even approaching the 32-year-old record. "You saw that time and it was so fast, but everyone pushed each other and we worked our butts off to improve at every practice."
Wright also finished eighth in the 200 IM (1:58.28) and 15th in the 100 breast (1:01.18), while Champagne closed out his senior season with a ninth-place in the 100 fly (52.42).
"Eli is just a really hard working kid," Smith said. "We were joking about his first 100 freestyle time. It was something ridiculous like 1:22. Now he's somewhere in the 50s. He's just really matured as a swimmer. It's been a great senior group to coach the last four years."
Champagne, along with James Waltz, Ben Matthews and Alex Hougan, would also helped the 400 free relay team posted a time of 3:20.51, placing them 13th in the event.
"It's just really cool to swim at state," Champagne said. "There's always a lot people there. It's magic. It's electrifying. You can feel it, especially when you are in the water. This whole season we've been swimming super fast and making memories. It's the best season we've had in a long time."
Matthews finished 16th in the 200 free (1:51.28), while fellow senior Hougan posted a time of 1:53.20 in the preliminaries.
"It's been one of the better seasons for this team in the last 10 or 15 seasons," Matthews said. "We all are getting these quick times that freshman year we thought were impossible to reach."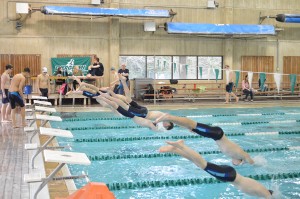 Walker, a junior, claimed tenth-place in the 50 free (22.31), while Waltz competed in the 50 free (23.06) and 100 free (50.26) state preliminaries.
"It really has been a special team to be a part of," said Hougan, whose father, Dave, was a member of the Bears' 1984 school-recording holding 200 medley relay team.
The Bears finished 11th overall as a team. Newport of Bellevue claimed the title with 234 points. Curtis (176), Issaquah (174), Camas (167) and Skyline (154) rounded out the top five.
"Over half my life I've been coming here most days of the week and to think it's the last time I'm going to be getting out of this pool is tough," Kamimura said. "All these guys are just great guys. You get to know everyone over the season and you really bond as brothers. You have your family at home and you have your family here at practice."