Most local parents are familiar with Olympia Junior Programs, more commonly referred to as OJP. If you grew up in Thurston County, you probably attended OJP performances yourself. Maybe you had the honor of being a page or remember the awe you felt walking into a "real theater" for the first time, ready to experience a live performance with your classmates.
Children in Thurston County have been feeling that sense of awe and wonder for the past 76 years. Olympia Junior Programs annually provides low-cost, live theater experiences to school-aged children in first through sixth grade. Each spring, four different theater performances are scheduled at The Washington Center for the Performing Arts and all area school children are invited. For the incredibly low cost of $4 per show, the Thurston County non-profit brings professional theater companies from across the country to Olympia providing children the opportunity to be inspired, engaged, and enchanted by live theater.
Started in 1946 by ten local women's organizations, OJP is a non-profit run entirely by unpaid volunteers, many of whom have served on the group's board for 30+ years. Current OJP President Ginger Waite, a board member since 1989, shares that "the board is like a family who is always looking for new family members ready to get excited about our mission of sharing live theater with children."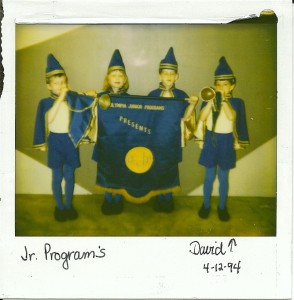 The group's mission states a goal of providing "educational and entertaining programs in the fields of drama, music, science, and the interpretive arts, at as low a price as possible; to maintain the standards of such programs at the highest level; and to develop audiences who will continue to come and enjoy the finest cultural programs." It is this mission that drives the organization to host over 30,000 children and coordinate hundreds of volunteers each year in a seamlessly run series of professional live theater shows.
The Washington Center is our area's premier live performance venue, however it is a location many children may never see. "We all agree that children benefit from seeing live theater," shares Waite. "If we don't work to bring them into The Washington Center, they may never have the opportunity."
The Washington Center's marketing director, Michael Cordier agrees. "Live performance is special. Seeing all the children come through our doors is a delight each and every time and when you see in their faces an interest, a spark, for the performing arts, well that is the best part." It's also consistent with The Washington Center's mission to "promote performing arts education in the south Puget Sound region."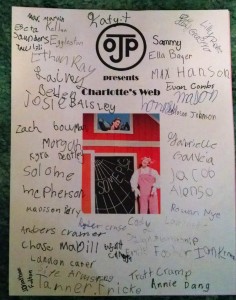 The productions are organized by age group with two shows selected for fourth through sixth graders and two different shows selected for first through third graders. Schools arrange for bus transportation to The Washington Center and homeschool groups and families are invited to join (simply contact OJP to make reservations).
This year, as in year's past, OJP has planned a stellar line-up of shows for area children. The season kicks off with a much-anticipated show for the older grades, "The Lightning Thief." This musical production was adapted from Rick Riordan's much beloved Percy Jackson series. Mythological monsters and the Greek gods on Mount Olympus feature in this popular fantasy story and area kids are already buzzing about seeing this show.
The Washington Center recognized the broad appeal of this production and has worked with OJP to host an evening performance of "The Lightning Thief" for local families to enjoy. "With such a popular show, we wanted families to be able to enjoy it together and include younger and older siblings as well," explains Cordier.
You can reserve your spot for the show, held on February 18 at 7:00 p.m., and see if Percy succeeds in finding, and returning, Zeus's master lightning bolt. Visit The Washington Center online to purchase tickets.
The remainder of the Olympia Junior Program's line-up for 2016 is equally as exciting. First through third graders will enjoy "Jim West's Aesop's Fables" in early March featuring large-scale puppetry and classical music followed by the traditional fairy tale, "Jack and the Beanstalk". After their exciting start with "The Lightening Thief," the fourth through sixth graders will be treated to "Let's Go Science!" This production is an interactive science demonstration including a fun look at how things work in the natural world.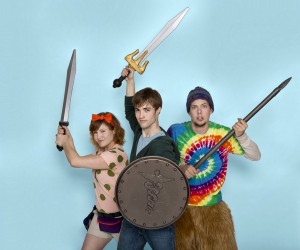 The productions are selected carefully with the input of school liaisons from Olympia, Tumwater and Lacey districts who join the board meetings. First Vice President Kris Bartruff works tirelessly to source the best productions, often pairing them with school curriculum to highlight a literary work, historical event, or important person. During the bicentennial celebration of the Lewis and Clark expedition, for example, OJP offered a production featuring Sacajawea.
"Ultimately, live theater gets kids' imaginations going," says Waite. "They can come home from performances and try acting themselves. Seeing professional actors tells them that their play at home isn't just silly, but it's a real art."