To become a story teller, one has to be able to do more than just tell a story. Cecil Cheeka, a member of the Squaxin and Makah tribes, has a voice that is both sonorous and quiet, passionate and humorous, light-hearted and professional. Cecil Cheeka is a masterful storyteller.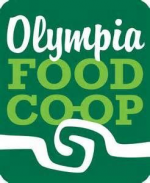 Born in 1942 on the Makah Indian Reservation in Neah Bay, Cheeka's father was killed in a car accident when he was eight years old. His mother, Joyce Simmons Cheeka, moved the family of seven children first to California and then to Olympia. Soon family from both the Makah side and Squaxin side of the family began filling up their small house. Cheeka says his mother called it her "little village."
"I had to listen to my mother. When she wanted something, I had to do it." Cheeka laughs. "I mean I had to do it. I danced in ceremonies for her from the time I was a child until she passed away."
Cheeka enlisted in the Marines at age 21 and provided support for the A4 Skyhawk in the Vietnam War. Stationed in Chu-Lai, he worked three month rotations alongside the pilots who flew the airplanes. Years later when Vietnam veterans would get together to talk—and sometimes to grieve—Cheeka was the one who helped them open up.
Chris Cheeka, Cecil's wife of 43 years, said "Cecil always uses humor to talk to people, especially in difficult situations. We've had some tough times with how people treated us because we are from different backgrounds. But, he handled it. And he never lost his temper."
The Cheekas have two sons, Jay and Brad, both of whom have blondish-brown hair and light skin. "We'd go to restaurants and the waitresses would act like they didn't see us, or we'd order hamburgers and they wouldn't come even though other people got their meals," Cheeka says. "One time I went to the counter and asked where our food was and they said they would pack it up to go. I said no thanks."
Jay Cheeka watched his father handle prejudice all his life, but it was his earliest memory as a child that showed him his father's pride in his heritage. "I was in kindergarten, and my best friend was explaining to the other kids that I was Indian. They didn't believe him," said Jay. "They listed out all the reasons: I had light hair, white skin, blue eyes, and I didn't live in an Indian house. My friend defended me, but the other kids didn't believe him. I went home and told my parents."
Cecil went to the elementary school the next day. He brought cedar hats, intricate grass baskets, and a dancing shawl. He passed the treasures around to the children and told them they were touching items that belonged in a museum. Jay laughs about the memory. "My dad was pretty convincing."
Word got out about Cheeka's way of capturing an audience with his plain speaking. For years, he visited schools and colleges and told stories from the Makah and Squaxin tribes. He worked as an ironworker building bridges. He was a husband and a father. He kept in touch with other veterans from Vietnam. Then one day his phone rang. It was from Steven Dietz, a Hollywood playwright. He wanted Cheeka to play a role in a play. The play was about Cheeka's mother.
"The Rememberer" is about Joyce Simmons Cheeka's childhood. She was taken from her Squaxin home in 1911 and placed in a government-run boarding school to try to erase her Indian heritage. When Steven Dietz contacted Cheeka he said, 'there is a story here and you are the one to tell it.' Seattle Children's Theatre presented the play 58 times in one month. Cheeka played the role of Simmons Cheeka's uncle.
"I had to talk to my family about doing the play. We all had to adjust to a new life," he says. "Acting helped me realize I could tell stories in so many places. Now I do commercials, parts in movies, and other plays. I'm always looking for an opportunity to act. I love it."
The Squaxin language is an oral language. It survives through tribe members passing it on from one generation to another. However, it is not just the language that must be remembered, it is also the stories of the people. Every member comes to a "rememberer" and relays memories about marriages, births, celebrations, and tragedies. Rememberers are chosen by the tribe and bear the responsibility to carry the memories for the people. Joyce Simmons Cheeka was a rememberer for her generation, and Cecil Cheeka is a storyteller of his own time.
Visit the Squaxin Island Tribe Museum Library and Research Center's galleries and exhibits to experience the stories of the Squaxin. The hours are 9:00 a.m. – 5:00 p.m. Wednesday through Saturday and Sunday 1:00 p.m. – 5:00 p.m.