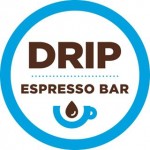 A gentle giant walks the Capitol Campus in downtown Olympia. Washington State Patrol officer, Reggie Woods, is one of the law enforcement officers responsible for the safety and security of all the government offices. His region also includes Capitol Lake, Heritage Park, and Sylvester Park. It is an area that encompasses buildings, streets, sidewalks, and dirt paths. He visits them all, calling the area his "small town."
"I started in Seattle as a highway patrolman in 1998. It was a big city. In 2001, I was temporarily assigned to Olympia following 9/11. Washington State wanted a big presence to protect officials and buildings, so I was assigned for a week to protect the Governor's Mansion," says Trooper Woods explaining how he came to Olympia.
Woods' attitude toward his job exemplifies the motto of the Washington State Patrol. The words, "Service with Humility," describes his work ethic. Reggie puts a lot of miles on his shoes covering his beat. Dressed in his impressive blue uniform and wide-brimmed hat, it is Woods' enthusiasm that people remember.
"I've encountered a lot of events while I've been here. Because the Washington State Patrol has jurisdiction over the Capitol Campus, our purpose as law enforcement is different than local police departments. We supervise a lot of events at the Capitol, including protests. Some of them can become pretty heated. We can't take sides. We have to stay neutral. Our focus is on making sure people's rights aren't violated," says Woods. "I guess you could say we make sure everyone can speak."
Washington State Patrol training is extensive, even after an officer is hired. Troopers attend classes and workshops on leadership, partnerships, integrity, and protection for the individual. Even with all of their training and professionalism, there are unexpected moments that surprise Woods and his colleagues.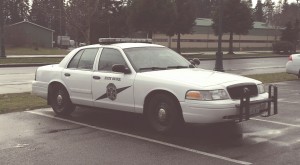 "At one protest I looked up and there were eight naked streakers running through the crowd. There were four men and four women. There were only eight of us state troopers. We didn't know exactly how to handle it. It was our responsibility to take care of the crowd and keep it peaceful. We decided to just let them run around. A few people complained about it, but I told them we had more important things to do," he laughs.
Other parts of Woods' job require both his head and his heart. During the time he has been a state trooper assigned to the Capitol Campus, Olympia has changed. Reggie says that resources are stretched thin due to the many problems at Sylvester Park. Woods visits the park frequently to handle assaults, drug use, and trash problems. Some of the people are runaway kids. Reggie counsels the kids by speaking to them directly.
"I don't want to puff myself up and talk like I am just about the law. I talk to them as people because that's who they are. In the past we were able to arrest people for trespassing in the park. The law said that if anyone was doing illegal drugs, fighting, or camping in the park they could be arrested. The kids learned quickly that if they wanted to stay with their friends they couldn't do the behaviors that kicked them out. Unfortunately, there was a federal ruling that said it violated people's rights to be charged with trespassing in a public place. Now there is little we can do except watch the park and try to make it as safe as possible," explains Woods.
Woods' care and concern for Olympia's struggling young people led him to respond to a recent event that he likely won't forget. He received a call at 5:15 one morning about a troubled young man at Capitol Lake. Joggers and walkers called the Olympia Police Department who then called Woods. The two law enforcement teams met at the lake and talked to the young man who was threatening to hurt himself. It was cold, just 29 degrees, and he wasn't wearing a coat. Woods counseled the boy and encouraged him to get help. The boy broke free and dove into Capitol Lake. Woods didn't even hesitate. He walked right up to the boy and lifted him out of the water by his sweatshirt collar.
"He said to me, 'No one loves me,' I just turned him right around and looked at him and said, 'Well you better tell them that you love them. That might change things.'" Woods reflects for a moment. "That was a hard one."
Woods visits every building and park in the Capitol Campus to form relationships, or as he puts it, to just check in. There are days it seems he is everywhere at once. 'Hey there,' he always says with a slight drawl of his Alabama upbringing in his voice. He is our small town officer in the places where we work and play. As Troi Williams, a member of the Assessment Division at the Old Capitol Building says, "Reggie is one of the friendliest officers I've come to know and respect. I'm thankful we have campus patrol officers like Reggie who not only watch over us but take the time to get to know us."
The Washington State Patrol's website has information about preventing crime, following safety rules on our highways and ferries, and even has a section about applying for a job as a state trooper.