By Laurie O'Brien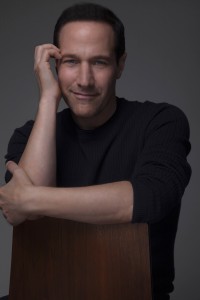 Pop pianist and composer Jim Brickman will bring his 2015 Holiday Tour, Comfort & Joy, to Olympia's Capitol Theater on November 30. Hailed by the Boston Herald as a "crowd-pleaser," Jim celebrates this one-of-a-kind concert event with lush instrumentals and soaring vocals.
Brickman has been touring during the holidays for 19 years, but the show is ever evolving as he showcases new music along with holiday favorites and the hits that have made him the most charted (30) Billboard Adult Contemporary artist. With over 20 years in the music industry, Brickman has collaborated with some of the best known names in the business and has earned two Grammy nods and four gold albums.
It's been a number of years since Brickman last performed in Olympia, and his many fans are excited to hear his newest compositions and experience the unique arrangements that the composer himself refers to as "background music for life." Even if you don't know Brickman's name, chances are you've heard his music before, and many people at his shows are surprised to discover that a tune they've heard for years is one of his.
Concert goers can expect to hear his most beloved hits, including "Valentine," "If You Believe," "The Gift," "Angel Eyes," and "Sending You A Little Christmas." The music and the conversation promise to evoke feelings of Comfort & Joy, and you'll be reminded of what we cherish during the most wonderful time of the year. . . Togetherness.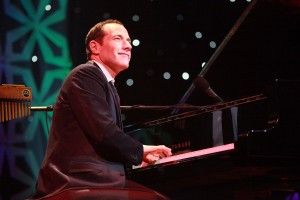 In a phone conversation with ThurstonTalk, Brickman said that his concerts tend to be intimate events, with a lot of interaction between him, his featured musical guests, the audience, and the music. "It's very conversational and not a (piano) recital by any means. There is an emotional connection to the music that is universal," he explained.
Eliciting those emotional responses is part of his goal. "The audience is getting to know (the performers) as people."
Joining him during the Christmas tour this year will be vocalist Anne Cochran and electric violin player Tracy Silverman.
Brickman says that although he plays roughly 100 concert dates in North America each year, his Christmas tour is always his most popular. He and his guests "celebrate the season without a lot of pomp and circumstance," taking audience members on a light hearted, inspirational, and romantic journey. He promises that the show will be "funny, relatable, and not high-brow."
For a taste of what to expect, there are a number of Jim Brickman videos available on YouTube.
Tickets are available through the Olympia Film Society.
What: Jim Brickman Comfort & Joy
Date: Monday, November 30
When: 6:30pm doors / 7:30pm show (All Ages)
Where: Capitol Theater (Olympia Film Society)
Tickets are $35 for OFS members, $40 for general admission, and $60 for VIP reserved seats. To purchase tickets, visit the Olympia Film Society website.