By Grant Clark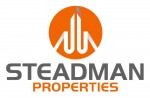 Rocky Patchin arrived in Lacey in the summer of 1992 without much fanfare. No one knew much about the accomplishments he'd already achieved in the high school football coaching ranks. They didn't know about the state title he already had on his resume.
He was just "some guy from Idaho" who took over a struggling North Thurston High School football program which was coming off its fourth consecutive losing season.
A near-quarter century later, you'd be hard pressed to find someone in town who doesn't know who Patchin is. He's left that positive of a mark on the community.
Patchin entered an unknown and exited as North Thurston's all-time coaching leader in victories.
After 40 years of coaching high school football, the last 24 with the Rams, Patchin coached his final game on November 5, stepping down following North Thurston's come-from-behind 30-24 victory over Enumclaw at South Sound Stadium.
"It's been unbelievable. It's been my life for so long, twenty-four years out of the middle part of my life. My oldest kids were in third grade when we got here. Now they are teachers and engineers. It's been incredible to have my family grow up around the program," said Patchin, whose son Jake was an all-state offensive lineman at North Thurston in 2005. "The school will always be part of our family."
Patchin finishes his career with an overall record of 227-150 and a mark of 151-89 at North Thurston, which began playing football in 1955. His win total with the Rams is 47 more than Jim Fouts, who coached North Thurston for 19 seasons (1958-76) and posted a record of 104-53-12.
"I never thought I would be here this long," said Patchin, who played collegiately at Boise State University and coached Nampa to the 4A Idaho state championship in 1984. "The longest I had ever been at a school before was eight, nine years. I was always told you don't stay longer than seven years because by that time you're going to upset about a quarter of the people, but this was the place I wanted to raise my family."
North Thurston suffered just three losing seasons during Patchin's tenure. By comparison, the Rams had 16 losing seasons in the previous 24 seasons before he took over the heading coaching position.
Patchin opened up his North Thurston coaching career in a big way by leading the Rams to a surprising 4A Narrows League championship in 1992.
When Patchin arrived in Lacey the North Thurston-Timberline cross-town rivalry was tilted heavily towards the side of the Blazers, who had won three consecutive games and nine out of the 11 in the series. The Rams were coming off a disappointing 3-6 campaign in 1991 and the popular opinion was they would be fortunate to break .500.
Behind the power running of future NFL All-Pro fullback Mike Sellers and the arm of Brian Brennan, North Thurston opened the 1992 season with a 21-12 victory over Timberline. Patchin would win the next seven against the Blazers and go 10-1 in the series over the next 11 years, completely shifting the balance of power to North Thurston's side of the town.
The win over Timberline kicked off one of the greatest seasons in Rams' football history. North Thurston would cap the regular season by knocking off national-ranked South Kitsap, 14-10, at a rain-soaked South Sound Stadium before advancing to the state quarterfinals.
A second trip to the state playoffs followed in 1994 when Patchin led an under-sized, over-achieving group to a second-place finish in the Narrows League.
His best team, however, was likely a 2000 squad which was chalked full of talent, including a pair of all-staters in 2,000-yard rusher Alex Pittelkau and hard-hitting safety A.J. Williams. The team won 11 games and advanced to the 3A state semifinals for the first time since 1976 before losing to eventual state champion Skyline.
"I think that while coaching for him, for the 15 years I had an opportunity to do so, he taught me a lot about not only football, but how to communicate well with young kids today," said Pat Dahl, who was an assistant for Patchin. "To be able to work with a guy like that, it's a heck of an honor."
Dahl was joined by several former North Thurston football assistants who greeted Patchin prior to kickoff and watched from the sideline during the game.
"It felt so good seeing (all the assistants) back and on the sidelines. Seeing Skip (Scoggin), Pete (Smith), Randy (Swilley), Dan (Clark) meant a lot to me," Patchin said. "That was special. Skip was the first guy I hired here as an assistant. Bill Broeker was the second and Bill's been with me every season. You end up having coaches stay with you long enough and it becomes a family. It was nice to have them all back for this game."
The final game was a fitting send off for Patchin as the Rams rallied from an early 10-point deficit by scoring 30 unanswered points en route to the victory.
"It's hard to give up," Patchin said, "but it's time for me to make a change and it's time for the school to make a change to keep things fresh and exciting."