By Gail Wood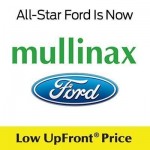 This is a story about Stella Grimsted's unexpected journey and her surprise success.
Last year, as a freshman at Olympia High School, Grimsted lined up at the starting line in her first cross country race not knowing what to expect. It was a team time trial, a test to see who were the team's fastest runners. And, to Grimsted's surprise, she finished first.
"I didn't even know I was going to be on varsity until that first race," Grimsted said at a recent practice. "I was surprised."
And Grimsted, who is quiet and soft spoken, continued to surprise everyone for the rest of the season, eventually qualifying for state and placing 26th. with a season-best time of 18:56 to help the Bears place 10th. She continues to be her team's top runner. But now instead of being the surprise package, she carries the burden of expectations. It's a role she's adjusting to.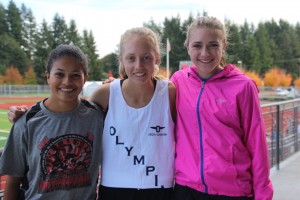 "I like being the surprise better," Grimsted said with a smile.
But Grimsted hasn't buckled. She's got plenty of support and teammates to push her. Rather than being a one-rabbit team, Olympia is loaded. And to help the team achieve, Olympia coach Cris Violette has bumped up their workouts, running 40 to 50 miles a week.
"The potential I see in this team is probably the best I've seen in my 27, 28 years I've been here," Violette said "We've already had three girls break 20 minutes. There's a possibility of a couple more."
Besides Grimsted, Brenna Carlson and Kiersten Kimminau, the Bears' No. 2 and No. 3 runners, have already finished under that 20-minute mark for a 5K race. They've been taking turns finishing second at meets behind Grimsted. Last year, Carlson, now a senior, finally broke through the "I can do this" barrier. Her break through moment came in track last spring when she ran 1,600 meters in 5:16.
"I finally convinced her that she could do it," Violette said. "She ran a 5:16. Stella was our top cross country runner and she ran 5:25. So she's gotten faster this year. She's gotten a lot better."
Believing is the first step to doing in cross country.
"I've told her she's going to be a very good runner," Violette said. "She just has to start believing in herself."
Last spring when she went from 5:37 to 5:16 in the 1,600, Violette gave her some encouraging words.
"I told her, 'You still have more in the tank,'" Violette said. "'It's getting her to believe. We're seeing that. Not letting her mind go, 'Do I belong here?'"
Kimminau, a junior, is a transfer from Northwest Christian High School, a 2B power that has won numerous state titles. It didn't take long for the new kid to fit in.
"The team brought her in right away," Violette said. "She just fit in. Kiersten and Brenna are close. It was a really good fit for her."
Like Grimsted, Kimminau puts down the pedal and keeps a good hard pace during a race.
"She'll go out with the leaders," Violette said about Kimminau. "She's not afraid to go out. Her strength is her whole race."
Grimsted, who started running in eighth grade, is glad she's got teammates pushing her with a fast pace at practice. It prepares her for meets. At the recent Capital Invite, Carlson won the 2.1 mile race in 14:21 and the Bears took the top six spots. Kimminau was second in 14:34, and Maia Halvorson was third in 14:44. Grimsted didn't race because she had a meet in Gig Harbor for sophomores.
"Like for workouts, it pushes me," Grimsted said about the Bears' depth. "I don't think I'd push myself as much at workouts if I didn't have them with me."
Grimsted doesn't just push herself in cross country. She also pushes herself in the classroom. She's got a cumulative grade point average of 4.0. She's never had anything lower than an "A" on her report card – not in grade school, middle school or high school.
"School is important," she said.
Carlson's big breakthrough came last year when she beat a friend and a teammate for the first time in a race at Yakima.
"I was intimidated," Carlson said. "Physically I was there, but mentally I was thinking she was always ahead of me. So, once I had a break through race and I figured out what I could do. It clicked."
And Carlson finished with her best time.
"I said you know what I'm not going to hold myself back," Carlson said. "I'm going to do what I can do."
That's been a team motto for the Bears. To accomplish that, they've put in the miles and they've also had time for having fun. Recently, the team had a "lasagna hangout" at Halvorson's home. Halvorson, a senior, is usually the Bears' fourth finisher.
"It's about having fun and letting go," Violette said. "It's about building friendships."
That's another of Violette's ingredients to success – having fun.