By Lynn West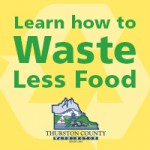 Get on the "Back to School" bandwagon and fill out an application to volunteer in a school near you. As with many opportunities in life, "you gain as much as you give." All the school districts in Thurston County, including Olympia (OSD), North Thurston (NTPS) and Tumwater could certainly use your skills and talents.
Parents, grandparents and others who have spent their lives around children, especially former educators, often feel very comfortable in the school setting. Tumwater Community Relations Director, Kim Howard said, "We have so many retired teachers who return as volunteers, and they help us out so much."
Many former educators have moved to our area and often have no connection with local schools, yet have so much experience to share. Dee Freeman, a school psychologist for twenty years, had not considered being a school volunteer until she had a grandchild in elementary school. Even though he has since moved on, she is at Boston Harbor Elementary several days a week.
Others take a more circuitous route to school volunteering. Stephen J. Desselle became a RSVP volunteer after retiring from his career as a project manager for technology companies. RSVP is one of the largest volunteer networks in the nation for people over the age of 55. Through that organization housed in Olympia at the United Way office, he heard that the Olympia School District needed help with their volunteer program.
Desselle not only helped; he became the Volunteer Coordinator for the entire district. Initially, he was troubled that volunteers in OSD who wanted to work at more than one school had to complete duplicate paperwork. He began researching other approaches and found North Thurston Public Schools used an efficient computer model.
Two years later, volunteers in Olympia now fill out one application, usually online, choose the schools and what they would like to do as a volunteer. Once the FBI background check comes back clear, volunteering begins. Desselle found his niche, and he said, "I never would have volunteered for a front line job with students or teachers. I am a behind the scenes kid of guy."
Male role models are sought on the front lines also. Howard commented on the number of men who find their comfort zone on the field as assistant coaches in the Athletic Departments in Tumwater as well as in the Booster Clubs. Yet other fathers and community members also work around busy schedules to spend time in the academic area.
Brad Peterson, who is pursuing an online Library Science degree, can be spotted each week at Boston Harbor Elementary School reading with students in his children's classes. Chris McCabe, whose wife Jocelyn has volunteered in their son Ryan's class for six years, finds many opportunities to share his talents with the McKenny Elementary School school community. He organized a field trip for the fourth grade class to visit the Capitol as he works closely with folks there.
However, North Thurston Public Schools has taken recruitment of male volunteers a step further by joining the national network, Watch Dogs. Seven NTSP elementary schools currently have this program.
Leslie Van Leishout, Director of Student Services for NTPS, said, "These gentlemen go into our schools for the express purposes of providing young boys and girls a positive male role model in their lives. Although many are fathers, there are also grandfathers, adult siblings, former students of NTPS, and others." Matt Lauer's segment on the Today show in 2013 created interest nationwide in the program.
Courtney Schrieve, Communications/Community Relations Director at NTPS told me about another popular volunteer option. "NTPS had over 2,000 new volunteer applications this year," she said. "Two hundred of those applications were for the Mentoring Program." Training is provided for volunteers to mentor and support students and families beginning in kindergarten. They focus on the student's social, emotional and behavior skills.
Each school in the three districts offers unique opportunities. Gardening has become a popular volunteer activity in many OSD schools. Lincoln and Madison Elementary Schools have well-established gardens, but many schools would like to start one. GRuB (Garden Raised Bounty) has inspired more gardens since they have created a partnership with the district.
Finally, the Reading Buddy program is a tremendous opportunity for community volunteers. The program, now coordinated by United Way, offers training and placement. Buddies read with students for one hour each week to help students improve academically, but also to bond with an adult who cares about them.
Wally O'Shea, a retired nurse, has had buddies at Roosevelt Elementary School for the past eight years. She told me, "If you don't think the students look forward to it, try missing a few times. When I come back, the students are all worried about where I was and why I missed." For Reading Buddy training information, contact Jennifer Thompson at jthompson@unitedway-thurston.org.
When volunteers check in at Madison Elementary School, they receive little packets of marshmallows, chocolate chips, and cereal that say, "We need S'MORE like you!" That sentiment echoes in all the schools in Thurston County.