By Nikki McCoy
#IwantmyBBB. That's the hashtag for this month's Brats, Brews and Bands event — a trifecta of good food, drinks and music, all in the name of charity.
Taking place Saturday, Sept. 12, from 1:00 p.m. to 9:00 p.m., Brats, Brews and Bands will be held in and around the Student Union Building (Building 27) at South Puget Sound Community College. Tickets cost $10, and all proceeds go toward supporting local charities, some of which have an international reach.
Jerry Farmer, charter member and president of the Gateway Rotary (the group that organizes the event), says, "The reason why we do this is to earn money for local charities. Our motto is, 'Service Above Self.'"
This is the rotary's fourth year hosting the event and raising money for local, mostly youth-focused, charities. "[Donations] have been diverse and youth-focused," explains Farmer. "Our idea being, if you help the youth of your community, you help the future of your community."
Cool Jazz Clean Water, which provides shelter boxes to clean water projects in Africa and South America, Homeless Backpacks, Lacey Police Explorers, Rebuilding Together Thurston County, The Gold Star Wives of America and the Boys and Girls Clubs of Thurston County have all been supported by the event.
"Ultimately, we're interested in investing in youth in a positive way," affirms Farmer.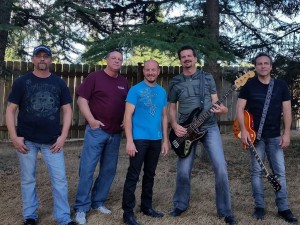 Aside from being a charitable event, Brats, Brews and Bands stands out from other beer festivals in another way: the music.
Farmer says, "It's nice to have a top-tier chef in charge of your brats — and for a $5 brat, it's really gourmet — and all the brews are $5 for a glass or three tastes. But most importantly, we have bands."
Exit 88 is one of the bands set to perform. With a set list chock-full of "all things rock," event-goers will enjoy everything from AC/DC and old-school Stones covers to the band's rendition of more modern rock hits.
The rest of the line-up, which includes eight other bands, is along a similar vein: rock 'n' roll originals and classic covers. Split between an outdoor and indoor stage, event-goers have the freedom to roam freely and enjoy live music from a variety of bands.
"Music is the glue that binds the event together," says Eric Rowe, president-elect of Gateway Rotary and chairman of the event. "It's a great chance to showcase local talent. Not to mention, what goes better with beer and brats?"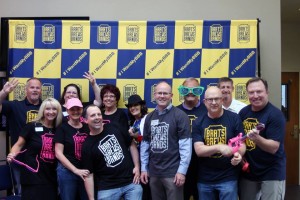 Speaking of which, this year's brat-meister is Chef Ricardo from Ricardo's Restaurant in Lacey.
While all the classic toppings like sauerkraut and onions will be on hand, Chef Ricardo has also created a signature "B3 Brat" for the event.
"It's not every day you get one of South Sound's top chefs to barbeque for a great fundraising event like Brats, Brews and Bands," says Rowe.
Craft brews will pair nicely with the eats, and in the words of Farmer, the event is a great opportunity to have fun. "Have some brews, have some brats, hang out and enjoy a little bit of dancing," he says.
Lodging for the event is available at nearby Red Lion Hotel. For reservations, call 360-292-0976. A special room rate applies with your paid ticket. Event tickets are $10, and tokens will be sold during the festival, which can be used to purchase brews, brats and soft drinks. Pie and Italian sodas will be available as well. In addition, your entry ticket is valid for a chance to win a door prize each hour.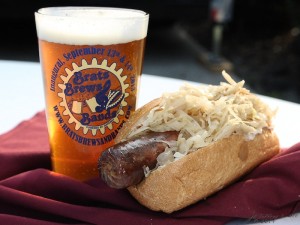 Ticket information can be found online.
The Gateway Rotary Club is the newest club in Thurston County and will be 4-years-old come festival-time. Rotary is an international service club, open to all, whose purpose is to bring together business and professional leaders in order to provide humanitarian services, encourage high ethical standards in all vocations, and help build goodwill and peace in the world. An informational booth will be present at the festival, or visit the Gateway Rotary's website for more information.
Gateway Rotary wants to remind you, please drink responsibly — don't drink and drive. Free coffee and soft drinks are available for designated drivers.