By Madeleine Elliott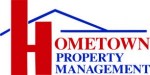 How many teeth does a dog have? (42)
What AKC breed group is the poodle in? (Non-sporting)
What should you feed a new puppy when you first get it? (Whatever the previous owners fed it)
These are just 3 of the several thousand questions studied by Thurston County 4-H kids who show their dogs. The 4-H students study for an event called Dog Bowl, a knowledge bowl competition all about dogs.
When people think of 4-H, they usually think of cows and pigs. But 4-H also engages kids in the study and care of dogs, cats, horses, and a variety of other animals. The overall goal is for participants to learn as much as possible about their chosen subject animal. Kids work year round preparing to show their animal at 4-H sponsored events that usually culminate with five days at the Thurston County Fair.
"Dog Bowl is the 4-H version of knowledge bowl," says Erin Everson, who has been a member of the Steamboat Island Kibbles and Bits 4-H club for nine years. There are dog bowl competitions for 4-H club members at the county and state levels, including the Thurston County Fair. The Fair, which runs through August 2, has the Dog Bowl event scheduled for Saturday, August 1.
Dog bowl has three levels of difficulty, matching the age categories in 4-H. Juniors are fifth graders and below, intermediates are middle school students, and seniors are high school students. The difficulty of questions increases as kids get older. Juniors are typically asked questions about breed groups, grooming, and basic dog care, while seniors face tougher questions about dog anatomy and health. "They throw everything at [seniors]," Erin says.
It sounds serious, but for many 4-H club members it is a relief, a break from the intensity of the meticulous grooming, the stress of dog showing competitions, and the all-consuming busyness of the fair. "I like that it's a fun way to learn about your animal—to learn about dogs, specifically," says Emily Hadley, who has been involved in 4-H for nine years, five of them with Steamboat Island Kibbles and Bits. Erin emphasized the same idea. "It's just fun," she says. "Compared to [dog showing], which is more serious and time consuming, Dog Bowl is a casual competition."
It is also a great way to socialize with other 4-H members, within each club and between clubs. The Kibbles and Bits club hosts dinner and Dog Bowl meetings once a month. "We're split into two teams. Our leader [Jennifer Sagerser] reads off questions—for example 'What is a dual champion'—and we answer," Emily says. Most 4-H clubs have similar types of meetings. The meetings are for practice, but they also serve as an excuse to get everyone together and have fun.
And there are county wide Dog Bowl practices too, which serve as a reminder that the Thurston County Dog Project (the 4-H label for all of the dog clubs collectively) is really a team, despite the different clubs that exist within it. "Most of 4-H is very individual.  In Dog Bowl there's more of a sense of team," Emily explains.
County level teams can have members all from one club or a mix of different clubs. "You can be on a team with anybody you want to," Erin says, although each team must compete at the level of the oldest member. Dog Bowl is one of the best ways to get to know members of other clubs, since there is not much talking in the ring while showing dogs. And since everyone has to learn the same questions they often choose to study together before the competition. "Last year we had, like, seven seniors all in the tent [behind the ring] quizzing each other," Erin recalls.
Participants learn a lot when they compete in Dog Bowl. Club members often find use for the knowledge outside of 4-H, especially what they learn about dog care and health. "It's a lot of information that's good to know," Emily says. And for some participants it sparks a greater interest in veterinary science.
Most of the questions are general knowledge about dogs or 4-H, but sometimes they can be a little silly. For example, how many sheets of plywood does it take to build a dog house? According to the Dog Bowl question packet, two and a half. "They actually asked that at fair," Erin says. "Our team members just slammed down the buzzers."
Questions like the plywood question underscore the idea that Dog Bowl is really about having fun. The world of dog showing can be busy and stressful. Especially at the fair, which for 4-H club members is comprised of five long days of showing, waiting, and taking care of nervous dogs. But it is worth it for the experience. "For me, mainly what I like about 4-H is being able to hang out and bond with kids my age," Erin says. "4-H really became like a second family to me." Dog Bowl is an important part of the greater 4-H experience – it is part of something that brings people together.
And where else could a kid find out what a nictitating membrane is?