Submitted by the Port of Olympia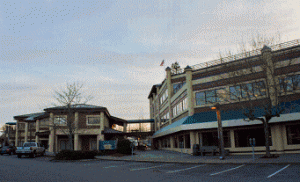 The Port of Olympia Commission will hold its first meeting at the Port's new administrative offices location, Percival Plaza, on July 27 at 5:30 p.m. The monthly study session on July 23 at 2:30 p.m. will be the last time the Commission will meet at Tumwater Town Center.
In late May and June, the Port consolidated its administrative offices, including the Commission's offices, at Percival Plaza in downtown Olympia. The Commission meeting room at the new location will soon be ready to accommodate public meetings.
Because the Commission represents all of Thurston County, it also meets annually in each of the small cities, typically over the summer months. See the schedule below for meeting dates in Rainier, Bucoda, Yelm and Tenino.
July
7/23 – Commission Study Session – Tumwater Town Center, 7241 Cleanwater Drive SW,
Tumwater – 2:30 PM
7/27 – Commission Meeting – Percival Plaza, 626 Columbia St. NW, Room 1B, Olympia – 5:30 PM
August
8/10 – Commission Meeting – Rainier City Hall – 102 Rochester St., Rainier – 5:30 PM
8/20 – Commission Study Session – Percival Plaza – 2:30 PM
8/24 – Commission Meeting – Bucoda Community Center – 101 7th & Main St. E, Bucoda – 5:30 PM

September
9/14 – Commission Meeting – Yelm Public Safety Building – 206 McKenzie Ave SE, Yelm – 5:30 PM
9/17 – Commission Study Session – Percival Plaza – 2:30 PM
9/28 – Commission Meeting – Tenino City Hall – 125 Sussex Avenue W., Tenino – 5:30 PM