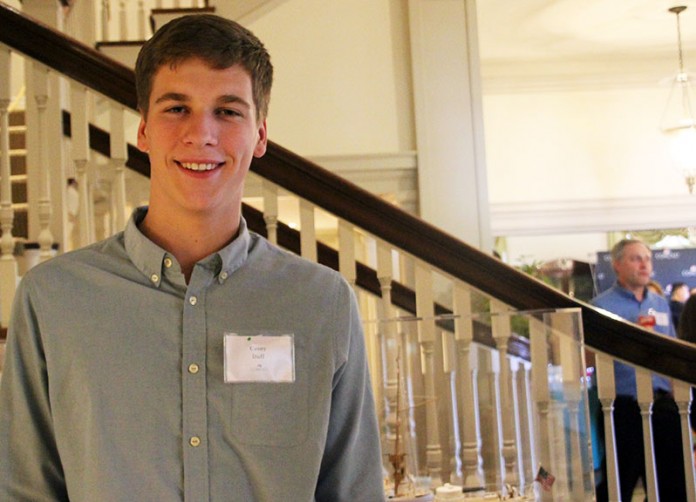 Thurston County-area teens know the state capital well. It's located in their own backyard, after all. However, it's not every day that these teens get to experience the splendor of the capital firsthand. That changed for several Thurston County teens on Thursday, June 11, during the Comcast Leaders and Achievers Scholarship Recognition Reception.
For the past 15 years, Comcast has made a point of recognizing and rewarding hardworking students who go above and beyond at school and in their communities through the Comcast Leaders and Achievers Scholarship program. Since the program's inception in 2000, Comcast has awarded more than $21.6 million to approximately 21,000 graduating high school seniors nationwide. This year, 90 graduating seniors from schools across Western Washington and Spokane were recognized and celebrated during the Leaders and Achievers Recognition Reception on Thursday, June 11, at the Governor's Mansion in our state's capital city, Olympia.
While many students traveled from cities across the state, Thurston County scholarship recipients and their parents didn't have to go far for the event, which started with a tour of the Capitol Campus and culminated with a dinner and inspirational reception inside the Governor's Mansion.
With six of this year's Comcast Leaders and Achievers Scholarship award recipients hailing from schools in Thurston County, schools like Olympia High School, Northwest Christian High School, Timberline High School, Black Hills High School, Tumwater High School and Tenino High School were all represented.
Casey Duff, a graduating senior from Black Hills High School was one of the scholarship recipients in attendance at the event, but he's no stranger to the Capitol Campus. "I was a page at the capital," said Duff. "So this isn't even my first time in the mansion." Excited to return to the state's capital for the prestigious event, Duff said the scholarship came as a surprise.
"One of the counselor's at my school recommended that I apply for [the scholarship]. I didn't think I would get it. I figured there would be a ton of applicants more qualified than me," explained Duff. But with titles like school president and captain of Black Hills' varsity basketball and soccer teams, the honor comes as no surprise to the rest of us. "It's a real honor to be recognized this way, and it's going to be a great help for my education." Duff, who will be studying Political Science at the University of Washington in the fall, said he couldn't be more excited about the opportunity.
While the Comcast Leaders and Achievers Scholarship helps students and their families financially, the scholarship does more than just help students pay for college. Reggie Jones, the event's keynote speaker and a former NFL cornerback, said awards like the Comcast Leaders and Achievers Scholarship give students more than financial assistance, it gives them an opportunity. "It gives them confidence going into life," said Jones. "This right here is a helpful hand."
Sabrina Register, the evening's emcee and host of Comcast Newsmakers, echoed Jones' message, noting that the scholarship is a way for Comcast to recognize students who go above and beyond. "I think what Comcast is doing by supporting amazing leaders and achievers here in Washington State is a great thing," said Register. "I think it's great way for today's youth to be recognized, and Comcast is really proud to take part and sponsor these kids."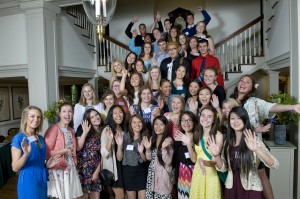 In addition to being recognized for their hard work with a generous scholarship from Comcast, students at the June event also enjoyed an inspirational evening which included speeches from local leaders like Jones and Washington State Representative Sharon Tomiko Santos.
Recognizing 90 students from across the state, many of which come from diverse ethnic and economic backgrounds, the Comcast Leaders and Achievers Scholarship program is all about rewarding hardworking students as they embark on the next phase of their education. "These kids are doing really amazing things," said Register.
With bright futures ahead of them, the Comcast Leaders and Achievers Recognition Reception was an exciting, inspirational way to close out the school year for these future leaders of America.
To learn more about this year's Comcast Leaders and Achievers Scholarship winners, visit Comcast online.