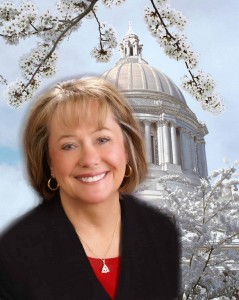 "You can't separate a house from a family. It's a living, breathing home." With that statement, businessman Leonard Lauder could easily have been describing the life and business philosophy of Van Dorm Realty's Mary Reynolds.
A transplant from Santa Cruz, California, Reynolds is passionate about our region. She explains, "I love the lifestyle that the Pacific Northwest offers and I feel fortunate to live it every day with people that I cherish the most: my family, friends and clients." She and her family have made their home in the Pacific Northwest for more than 30 years. They live locally on a "quiet lake and enjoy kayaking and boating."
Reynolds became a real estate agent more than 25 years ago and has spent the last 17 with Olympia's Van Dorm Realty family. Those years have seen an economic rollercoaster of property booms and busts but her experience means that she has "closed transactions in many different market conditions including residential, commercial, multi-family and land sales."
"As your Broker I will put this knowledge and experience to work for you," adds Reynolds. "The real estate process is always more enjoyable when you fully understand each phase of the transaction. As your Broker, I will keep you informed throughout the entire procedure. I believe in constant communication and protecting your best interests throughout all phases of your transaction."
Fortune magazine wryly reported that "real estate investors are likely suffering from financial whiplash after the wild rise and fall of home values over the last 10 years…In other words, it appears as if supply and demand are meeting each other in the middle after years of strange dynamics dominating the real estate market. Buying or selling a home is not anybody's idea of a fun time, but [as the] real estate season begins to rev up there might be fewer headaches associated with the market than there have been in many years."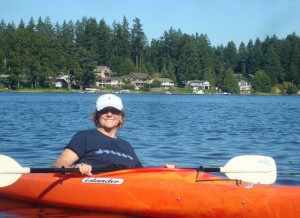 The inevitable stress of property transactions can be almost completely alleviated when using a skilled, knowledgeable agent to represent you. As part of the Van Dorm team of more than 100 brokers with a 35 year local history, Reynolds has a wealth of resources, available properties, and potential buyers at her disposal.
Former Congressional Representative Leonard Boswell once said that "the pride people take in their work transcends to their homes, their education, families, and communities." Mary Reynolds is a true illustration of that ideal. By using her experience to help your home or business find the perfect location to put down roots, grow, or expand, she's building on the successful future of our community as well.
Van Dorm Realty can be found on Olympia's west side at 1530 Black Lake Boulevard SW, just past Trader Joes. Their office is open 7 days a week with someone always on hand to answer questions or direct you to an available broker.
Mary Reynolds' website of current listings and property details can be found at http://www.olympiamoves.com. You can also reach her by calling 360-791-6277.
With all the chaos of the economy and housing market in recent years, many potential buyers and sellers have hesitated to take that next step. Hiring an agent who has seen bubbles pop and crashes even out can prove a wonderful, calming resource to have.