Submitted by the Port of Olympia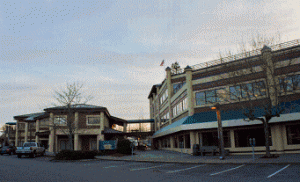 Port of Olympia is consolidating its core function departments and real estate operation into a single building, Percival Plaza, at 606 Columbia Street NW in downtown Olympia. Currently, the offices occupy one building and three trailers at two locations.
Relocating are the commission offices, real estate business, and the executive, finance, environmental and engineering departments, for a total of 26 persons. The will move will occur according to a staggered schedule, from May 27 to 29 and June 2 through June 5.
While no major disruptions to customer service are expected, there will be brief periods when staff of various departments may not be available. All phones are expected to be working. If a Port contact does not answer, callers are asked to leave a voicemail. No delays longer than 24 hours (week days) are anticipated.
The Commission acted for better public access and the health and safety of visitors and Port employees when it approved relocation of the offices at its regular meeting on January 12th.  Among the considerations, the Homeland Security regulations as a result of 9-11 restrict public access to the marine terminal property where the majority of those moving have been located. This put a security gate between the Port and the community. Visitors are required to show photo ID to security guards and public meetings cannot occur on the site.
The existing offices need major repairs to their ventilation systems and structures. Evidence shows that the renovations which the building and three trailers require would not be worth the investment.
Consolidating the core function departments in one building has been a long-term goal of the Port. The consolidation is expected to facilitate inter-departmental communications and collaboration and the overall management of the core functions.
The Port's three site-specific business operations will remain on their sites: Marine Terminal, Olympia Regional Airport and Swantown Marina & Boatworks.