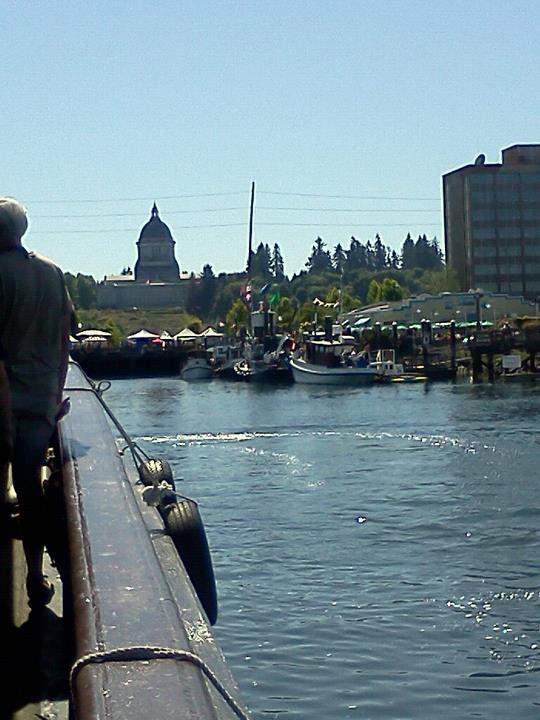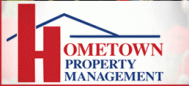 Welcome to the Pacific Northwest! If you're stationed near JBLM, like us and so many people in the area, or if you're just new to Washington State, you will find that there are so many wonderful things to see and do. Here is a list of my favorite activities, using JBLM as a starting point. Before long, I know you will become better acclimated to the area and feel like a long-time resident rather than a newbie.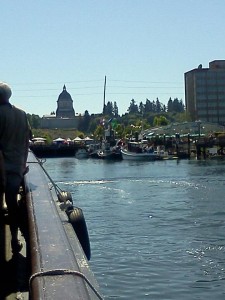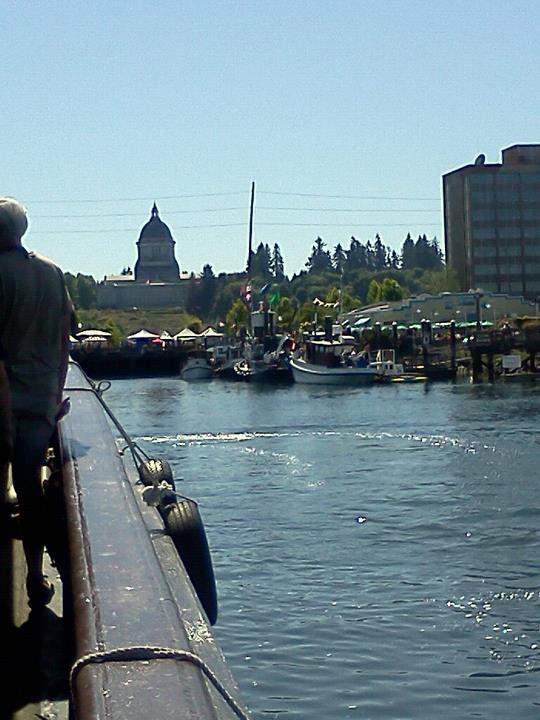 Head to Toe
First, get a good rain jacket with a hood and rain boots. No matter what the trends dictate, these two items will never go out of style here.
Visit the State Capitol
As the capital of Washington State, it's an easy drive south on I-5 to the State Capitol building. Take a guided tour through the campus to the Legislative Building or Governor's Mansion.
Lakes, Creeks and the Puget Sound
American Lake, accessible from Lakewood as well as JBLM, offers public access docks and lakeside beaches for boating, fishing and picnicking with easy rentals for a kayak or canoe. Sunnyside Beach is a beachfront park in Steilacoom with views of Puget Sound and the Tacoma Narrows Bridge. Chambers Bay is a 950-acre golf course running along the Puget Sound in University Place and was host to the 2015 U.S. Open. Its rolling hills and breathtaking landscape was created to pay tribute to the lands of Scotland.
Farmers Markets
When spring hits the most favored outdoor must is to attend a local farmers market. This is the go-to place for freshly picked produce straight from the farm and gorgeous bouquets of flowers. Local artisans sell unique goods and homemade crafts while food trucks satiate your appetite. Start at the Olympia Farmers Market, located on Olympia's waterfront.
Trails and Parks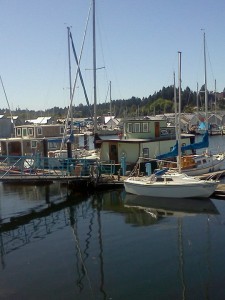 Residents embrace the natural beauty that is the Pacific Northwest and don't wait for the weather to clear up to go outside. You will find that there are many gorgeous days here and because of the mild weather and temperature, you can take advantage of many great parks. Sequalitchew Creek in Dupont starts at City Hall and winds 1.5 miles through forestation and greenery to an open rocky beach where you will find spectacular views. Stroll along East Bay Drive in Olympia, starting at Priest Point Park or drive a bit further down the road and experience gorgeous vistas at Burfoot Park.  Find even more stories about family-friendly outdoor recreation here.
Animals of the Pacific Northwest
There's nothing like seeing animals of the Pacific Northwest. The Point Defiance Zoo and Aquarium is one of my favorite places. Nisqually National Wildlife Refuge provides a window into the world of over 200 species of birds that visit throughout the year as well as beavers and reptiles that live off the wetlands. Northwest Trek offers a more interactive experience with a tram ride through 435 acres of land filled with elk, moose and mountain goats. If you're really feeling brave, take the walking tour through the forest to see grizzly bears, wolves, cougars and foxes.
Head to the Fair
The Thurston County Fair is a great way to experience live animals up close and personal.  Local 4H students are well educated and eager to share information about the animals they have raised.  Puyallup is home to the Washington State Fair, the largest annual event in the state and ranks one of the largest fairs in the world. The fall fair is held every September with a rodeo and huge musical headliners. There is also a spring fair in April. If you go, make sure to try a fair scone with jelly, which locals absolutely love. Olympia hosts many festivals and events.  Watch our event calendar for even more activities.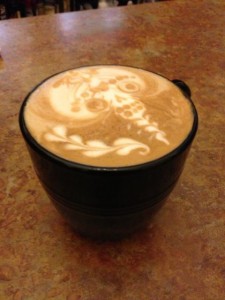 Get yourself a cup of java
You will be hard pressed to drive down any main street and not find a quirky coffee shop. You will find Starbucks in plethora here but venture out to all the small coffee houses and pop up coffee drive thrus like Bigfoot Java, one of my personal favorites.
Cheer on the local team
Take me out to the ballgame! Cheney Stadium, in Tacoma is home to the Tacoma Rainiers. This minor league baseball team has played in the Pacific Coast League since 1960, making it the longest current active streak of membership in the league. During their season you can enjoy those warmer nights beneath the stadium lights singing while Rhubarb, the reindeer mascot, cheers on the team and fans.
Mount Rainier
A list of places to visit in the area would not be complete without mention of the 14,410-foot active volcano, Mount Rainier, the most glaciated peak in the contiguous United States. It's hard to miss and on gorgeous days you can see the snow covered summit from almost anywhere. The Mount Rainier National Park encompasses 235,625 acres. For superb views, drive up to the 5,400 ft overlook at Paradise and hike through the numerous connecting trails. Pack a picnic and head three miles east of Paradise to see a spectacular view of the mountain in the reflection lakes.
Let me officially welcome you to the greater JBLM area. Have fun exploring Olympia, Tacoma and all that the South Sound has to offer! I hope this list will make you feel right at home.