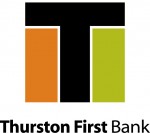 Christopher Forbes, the Vice Chairman of Forbes, Inc., once said "When we participate personally in the arts, we strengthen our 'creativity muscles,' which makes us not just a better ceramicist or chorus member, but a more creative worker—better able to identify challenges and innovative business solutions."
Whether you prefer music, dance, comedy, theater, silent film, lectures, or a patchwork compilation of them all, the Washington Center for the Performing Arts is the place to go. Their ever changing calendar of events reflects not only the gems of local talent all around us but regional, national, and international performances for every taste, interest, and budget.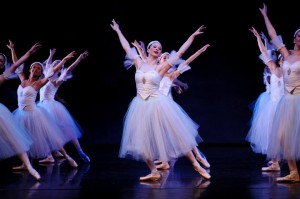 Mike Ryherd, President of the Board for the Olympia Symphony Orchestra acknowledges, "As a key Artistic Partner with the Washington Center, we are blessed to have a 'House' such as this in which to perform."
Gary Whitley, a member of the Masterworks Choral Ensemble echoes Ryherd's words. "Masterworks Choral Ensemble has 30 years of great memories performing at the Washington Center. The reason these are 'great memories' is because of the wonderful and supportive crew and staff. Their goal is to help the performer put on the best show possible, and they do so with a smile!"
"For five magical concerts a year our season ticket holders, guests, students, orchestra members, and Guest Artists from all over the world, get the chance to enjoy the incredible acoustics and intimacy of a truly wonderful performance venue," continues Ryherd. "Olympia should be very thankful for having this unique 'European' style space in which to enjoy the accomplished musicians and other artists that grace its stage."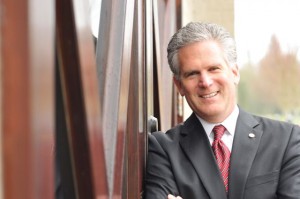 On Thursday, March 5th, the Center will host a fundraising breakfast exclusively sponsored by Thurston First Bank to both educate the community and seek support from corporate, business, and individual donors. Executive Director Jill Barnes is excited because "This breakfast is a wonderful opportunity to really talk with our community about the Center's mission and passion." To attend, or to gather more information, email Anne Larsen at alarsen@washingtoncenter.org.
"We are well-known for bringing in national and international touring shows, and we love the diverse programming and opportunities that develop as a result. But our mission is two-fold," adds Barnes. "We are also the venue for our more than 20 local performing arts groups who call the Center home. With almost 300 performances annually, most South Sounders have come to see a family member, neighbor, or co-worker perform with groups like Ballet Northwest, Masterworks Chorale Ensemble, and the Olympia Symphony Orchestra. When our community supports the Washington Center, they are really helping us support all these local performers!"
The Washington Center prides itself on being "South Puget Sound's largest performing arts facility…committed to providing a wide variety of entertainment and cultural activities for the residents of five counties. Located in the heart of Washington State's capital city, The Center has become a community gathering place, providing a focus for the performing arts unique to the region."
Whether you go to learn, laugh, or socialize, the Center has something for everyone. Simply attending one of their many, varied offerings shows that you appreciate all they have to offer. As actress Imelda Staunton insists, "We all must support the arts, as it is our culture. It makes us better people. It makes us happy; it gives us empathy and shows us how to live. It is so important."
The Washington Center for the Performing Arts is located at 512 Washington Street SE and the box office is open from 12-5:30pm Tuesday through Saturday. Tickets and event calendar information can be found at www.olytix.org. Call (360)753-8586 with questions about fundraising, site rental, or upcoming events.