By Megan Conklin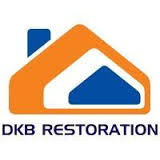 My children and I visit various Timberland Regional Public Library branches at least twice a week. We check out an average of 50 books every two weeks. We go to activities at the library. We get our music from the library. We watch movies from the library. I cannot imagine my life without a public library in it. However, an informal poll (of my four children and my husband) shows that, by far, the most beloved aspect of the public library over the years has been and remains: Library Story Time.
Sara Lachman, Olympia librarian describes the library, during story times as "a magical place." She goes on to explain that "it is a place where every child is welcome to laugh, dance, sing, and immerse themselves in the love of stories. It is free, and open to all, and joyous.  Every child has the opportunity to come to story time, because cost isn't a barrier."
Lachman, along with other librarians across Washington State participated in a research project with the University of Washington and funded by a grant from the Institute of Museum and Library Services that studied the value of informal literacy experiences for preschool aged children, such as library story times. This three year study is one of the first of its kind and the results are in – library story times matter.
During the first two years of the research project, the University of Washington's research team logged 24,000 miles, and observed and coded 240 story times. What they discovered was that the children in their experimental group story times who were receiving the explicit literacy strategies from librarians made significant gains in their early literacy skills.
Lachman suggests that "the library is a place where parents and caregivers have the opportunity to observe librarians who are trained in building early literacy skills with kids, and bring what they learn home to share with their own children." In short, library story time is not just entertainment and fun – it is also helping children with the literacy skills they will most certainly need in school.
However, as far as kids are concerned, library story time is nothing but fun. Tumwater librarian Mari Nowitz, who also participated in the UW study, loves story time. "Sharing fantastic books, songs, and games is the highlight of my week," she affirms. "I get to cheer families on as they learn how important it is for their children's brains to talk, sing and read together.  All of the fun, silliness and play that we present at story time can be recreated anywhere, and will help build the skills all kids need to be ready to read."
The silliness is a big motivator for my two year old, Grace, who attended preschool story time at the Olympia library with me last Thursday. I was a little concerned that she would not be able to sit still long enough for the stories, being more of a toddler than a true "preschooler," but we could not make the toddler story time fit into our schedule. Happily, because of the interactive and physical nature of the activities and stories, she did great. We learned about the planets, we danced like stars, and we pretended to be rocket ships. We will definitely be returning next Thursday.
Afternoon story times at the Tumwater library have always been a go-to activity for my children attending half-day kindergarten. I love that it is a free and fun way to enrich their afternoons and help prepare them for the rigors of first grade. This year, my son, Charlie, is my half day kindergarten boy and we can't wait until Tumwater's 1:00pm story time to begin in February.
The librarians at all the Timberland library branches tailor their story times to the age group they are serving. Book babies is for infants and babies, toddler for the 2-3 year olds and preschool story time for the 3-6 year old set. The nice part, though, is that all the story times are flexible and I have been known to take a baby, toddler, and preschooler to a preschool story time, and they all find something to enjoy.
Parents here in Thurston County are especially lucky to have amazingly gifted librarians available to teach, play with, help and love our kiddos. Sara Lachman and Mari Nowitz are two examples of story time librarians who have studied, researched, and participated in professional development that make them both talented librarians and exceptional educators.
If you have a baby, toddler, preschooler or even half-day kindergartner in your life, check out your local library story time for a fun, free, and valuable literacy-rich experience. You won't regret it.
Thurston County Timberland Regional Library Story Times At-a-Glance:
Lacey Story Times (beginning February 10):
Book Babies – Thursday at 10:30 a.m.
Toddler – Tuesday at 10:30 a.m.
Preschool – Wednesday at 10:30 a.m.
Olympia Story Times:
Book Babies – Tuesdays at 10:15 a.m.
Toddler – Wednesdays at 10:15 a.m.
Preschool – Thursdays at 10:15 a.m.
Tenino Story Time:
Family Story Time – Wednesday at 10:15 a.m.
Tumwater Story Times (beginning February 3):
Infant Lap-sit – Wednesdays at 10:30 a.m.
Book Babies – Fridays at 10:30 a.m.
Toddler – Thursdays at 10:30 a.m.
Preschool – Tuesdays at 10:30 a.m. and 1:00 p.m.
Yelm Story Times (beginning March 11):
Toddler – Wednesdays at 11:00 a.m.
Preschool – Thursdays at 11:00 a.m.
Thrifty Thurston highlights inexpensive family fun in Thurston County. The weekly series focuses on family-friendly activities throughout our community. If you have a suggestion for a post, send us a note at submit@thurstontalk.com. For more events and to learn what's happening in Olympia and the surrounding area, click here.