Submitted by Gateway Rotary Club of Thurston County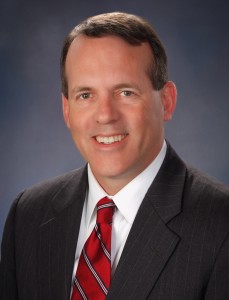 Tom Carroll, from the Gateway Rotary Club of Thurston County has been selected to serve as the governor for Rotary District 5020, which makes him one of 531 district governors worldwide who represents a combined membership of 1.2 million. Rotary's District 5020 itself represents 88 clubs, with a membership of approximately 5,000 Rotarians in Washington State and British Columbia.  Carroll will be pursuing a vision focused on membership growth and increased donations to the Rotary Foundation, which is leading worldwide efforts to eradicate polio.
Jonathan Sprouffske, President of the Gateway Rotary Club, stated, "We are always proud when one of our own is selected to advance the work of Rotary outside of the club. Tom has been an outstanding member of our club, and was our founding president. We are excited about his selection as governor of District 5020, where his enthusiasm and passion for Rotary will be felt by more than just our club."
Carroll is President/CEO of Tiburon Systems LLC, serves on the Leadership Thurston County Board of Regents and is the Chairman of the Lacey Fire District 3 Citizens Advisory Committee. He previously served on the board of directors of the local Boy Scout Council and on the board of directors of the Lacey Chamber of Commerce.
About Gateway Rotary Club of Thurston County
The Gateway Rotary Club is the fastest growing Rotary club in the Northwest, with a membership in excess of 80 community-minded individuals. The club was chartered in 2011 and its membership is dedicated to "service above self" and participating in Rotary International's mission to promote understanding, goodwill, and world peace.  If you are interested in learning more, please contact Tim Scheuffele at Timothy.Scheuffele@edwardjones.com.