By Taylor Tryon, Tumwater High School Intern to ThurstonTalk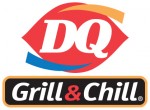 The Thunderbird, Tumwater High School's mascot, is a symbol of school spirit, dedication, and tradition – everything a mascot should be. You'll find the notorious Bird roaming around the stadium (or lately the halls of the school), pumping up the super-fans in The Nest, and cheering on THS athletes.
But have you ever stopped to wonder who was inside that costume? While in past years it has usually been a member of the Tumwater High School cheer squad, this year it's a whole different type of spirit.
Margarett Blomgren, a Tumwater High School senior who loves singing, hiking, and Taco Bell, found herself wanting to find a way to get involved in her final year at THS. So Maggie started exploring her options, telling me she didn't want to join a new sport in her senior year. "That's way too competitive," she said smiling. "I was really, more or less, looking for a way to get involved in my school for my senior year." So with athletics out of the pictures, I asked Maggie how she came to be the mascot for Tumwater. She replied simply and shortly, "One day I woke up and I thought 'I want to be the mascot.'"
From that point on everything seemed to fall into place for Maggie. She heard an announcement at school that they were looking for someone to fill the position and immediately contacted the coach of the cheer team.
Anyone who knows Maggie would probably agree that, even with no prior experience in spirit or cheerleading, she's a natural fit for the job. Full of enthusiasm and laughter, she really knows how to raise the energy in a room, or the stands. "I get out there and I put my all into getting people excited, and making people smile," she shares.
She's a very upbeat person, always positive and happy, making her a great fit. The energy and spirit Maggie brings makes the environment at Tumwater all the more special.
With no hesitation, Margarett will tell you how much she loves being the T-Bird. "Getting people excited to be a part of something, getting people to join others and make them feel wanted and part of our school, like a family," she says, is her favorite part. "And the little kids," she adds with a laugh. "Little kids love the T-Bird and that always makes me happy."
The worst parts, she told me, all seem to come along with the costume itself. The ultimate downfall of being the school mascot? "Sweat. You sweat buckets. I probably sweat as much as the football players," explains Maggie.  People also try to take the head off of the costume which seems to be a pet peeve of Maggie's. "It's attached to your armpits and people don't know that."
Unfortunately for the Tumwater High School spirit squad, this is Maggie's senior year meaning she won't be here to keep the fans pumped up and happy in the future.  She has high hopes for the student who will fill her shoes next year, however, even offering some advice for the future Thunderbird. "You really just have to be happy and not care what people think. I'm invincible inside that bird."
This holds true if you've seen Maggie in action at a Tumwater football game this year. She is all over the stadium, posing for pictures with little future T-Birds, dancing in the Nest, and cheering alongside the cheerleaders.
What makes her such a talented T-Bird is that Maggie takes the time to make sure she brings happiness to those she interacts with. "That's what it's about, seeing the joy in other people," she explains.
Maggie has brought something extra special to Tumwater this year, not only by being a fantastic T-Bird mascot, but by doing it for all the right reasons.