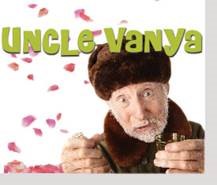 Submitted by Saint Martin's University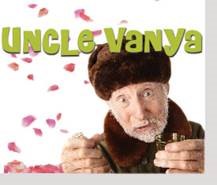 Vanya and his niece Sonya lead predictable lives, keeping their emotions buttoned up while maintaining a country estate and sending all the profits from their work to Vanya's brother-in-law. But their daily routine quickly unravels with the return of the brother-in-law, a retired professor named Serebryakov, and his young, very beautiful wife, Yelena, who manages to trigger within the entire family hidden passions born of unrequited love, thwarted ambition and enduring hope.
This is the plot of what many consider to be Anton Chekhov's greatest play, "Uncle Vanya," which will be presented by the Saint Martin's University Theatre Arts Program in November under the direction of David Hlavsa, professor of theatre arts.
Hlavsa has chosen a new translation of the play by critically acclaimed playwright Annie Baker.
"Baker's version of 'Uncle Vanya' really brings out the humor and the emotional depth of the play," says Hlavsa.  "It's reasonably true to the original, but it doesn't make us feel like we're watching a museum piece — the play feels quite contemporary and relevant."
Hlavsa adds that he's wanted to do the play for years, but this is the first time he's had a group of students who are right for the parts and up to the challenge of Chekhov.  "The actors really have to have a keen sense of comedy and irony — and they have to have the emotional range and intelligence the work demands."
Performances will run November 14 – 16 and November 19 – 22 in Kreielsheimer Hall, the performing arts building, located on the University's Lacey campus, 5000 Abbey Way SE. Tickets at the door cost $12 for general admission and $7 for students, seniors and military personnel. November 19 is Pay-What-You-Will. Tickets can also be purchased online at www.brownpapertickets.com.
Performance times are as follows:
7:30pm, November 14, 15
2:00pm, November 16
7:30pm, November 19, 20, 21, 22
For additional information contact David Hlavsa, Professor in the Theatre Arts program at 360-438-4345 or through email at dhlavsa@stmartin.edu.