By Gail Wood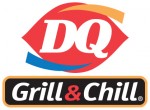 They've become a familiar scene at Yelm.
There's grandma, Donna Harrison, sitting on her folding chair, cheering at a Yelm High School tennis match, soccer game or cross-country meet. There's also mom, Deanna Harrison, cheering.
And, of course, there are the four Harrisons, the quadruplets with game. Cierra plays soccer. Mason runs cross country. Hunter and Cole play tennis.
The four sophomores keep their grandma and parents entertained.
"We're so lucky," Donna said as she watched two of her grandsons playing tennis in a recent match. "We're a busy family. I just love it."
Usually, after a game, Donna rounds up her grandkids and takes them to Dairy Queen for a treat.
"The manager at Dairy Queen knows us by name," Cole said with a smile. "The guy at the window knows my grandma's voice."
This isn't exactly Donna's first Yelm sporting event she's attended. Her husband, Roy, was a 1950 Yelm grad and a three-sport star.
"Their grandfather, my husband, was an athlete," Donna said. "So, I'm used to sitting."
It's no wonder Donna and Deana enjoy going to watch the next generation of Harrisons play sports. That next generation was close to not making it. They're the miracle babies. Premature, they weighed one to two pounds at birth. They were born at 27 weeks, not enough time to fully develop. Deanna's doctor asked her not to announce her children's birth because they were so small and he wasn't sure they'd survive.
But, now, 15 years later, they're all healthy, living up to the name of being a Harrison.
"Grandma has told stories about Grandpa," Cole said. "My family has turned out for athletics at Yelm all these years. I'm just trying to follow in their footsteps."
It was Cole's idea to turn out for tennis this fall. He asked his brother, Hunter, to join him. But Hunter wasn't so sure at first.
"I turned out because my dad played tennis in high school," Cole said. "Then I persuaded my brother to turn out. Two practices later he started up."
After Cole won his first two matches playing singles, Yelm tennis coach Mike McClellan decided to pair up the Harrison brothers and let them play doubles together.
"We're loving it," Cole said. "It's awesome."
McClellan figured he'd try the Harrison brothers at No. 2 doubles because they're "pretty steady hitters." He was a little worried about how Hunter would respond, but both brothers played aggressively.
"I was waiting to see if Hunter would rely too much on his brother," McClellan said. "So far, it looks pretty good."
It's a little too early to be predicting how they'll finish the season.
"We're looking at kids who have been playing tennis for three weeks," McClellan said. "I'm excited they've come out. I can't predict where they're going to be but if they continue to work this hard we'll do fine."
McClellan made one prediction.
"They're going to have fun," he said "You can already see that."
One thing McClellan has learned about coaching tennis is not to over coach.
"You don't want to go too far and mess with them," the Yelm coach said. "That's the way you're going to serve? That's going to work. I'll say we're going to keep working on this. I'm not going to say we're going to change your game."
Cole is 5'8″ and four inches taller than Hunter. But Hunter isn't worried about it.
"He's always been taller," Hunter said with a grin. "I'm used to it."
While sports have always been an important cog in the Harrison family, it's not been the focus. It's grades then sports.
"School first," Deanna said. "Then sports."
It works. They all have a 3.8 GPA or better. All of the quadruplets are taking advanced classes including AP world history, honors English, honors biology and advanced calculous together.
"We're kind of a package deal," Hunter said with a chuckle.
The fourth generation Tornadoes tag isn't lost in the Harrison family. They're proud of it
"It is something I like to brag about," said Deanna, who grew up in Yakima. "Fourth generation. That's not something that happens a lot now days."
At the end of their match against Aberdeen, which Cole and Hunter won, grandma and mom got some sweaty hugs. Then the brothers got some high fives from their siblings. Mason, who ran 10 miles at his cross country workout, made it to watch the last part of his brothers' match. Cierra also showed up after her soccer practice.
"I try to make it to all their events," Donna said. "I love it."
Deanna said, "I'm a proud mom."