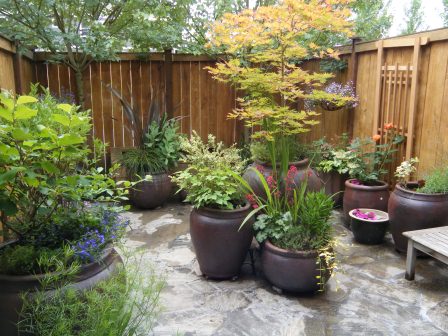 Submitted by The Plant Place Nursery
Decorative planting pots might just be the solution to your landscaping dilemma.  Don't have the square footage or the time and energy for a fully landscaped yard?  Do you need a color spot or cheery addition to your patio or balcony?
Heavy duty glazed or rustic ceramic pots come in a wide variety of shapes, sizes, and colors.  Mix and match to meet your needs.
Large pots can even hold trees and shrubs with the smaller containers showcasing vibrant perennials.  Whether you would like to add to a full-fledged landscape plan or you want to have all of your plants in pots, container gardening is both efficient and versatile, not to mention exceptionally beautiful.
Come see what we have to offer at The Plant Place Nursery at 3333 South Bay Rd NE Olympia, WA 98506.
All plants on sale – 15% off – through August 9th